Museum frames city's art heritage
Share - WeChat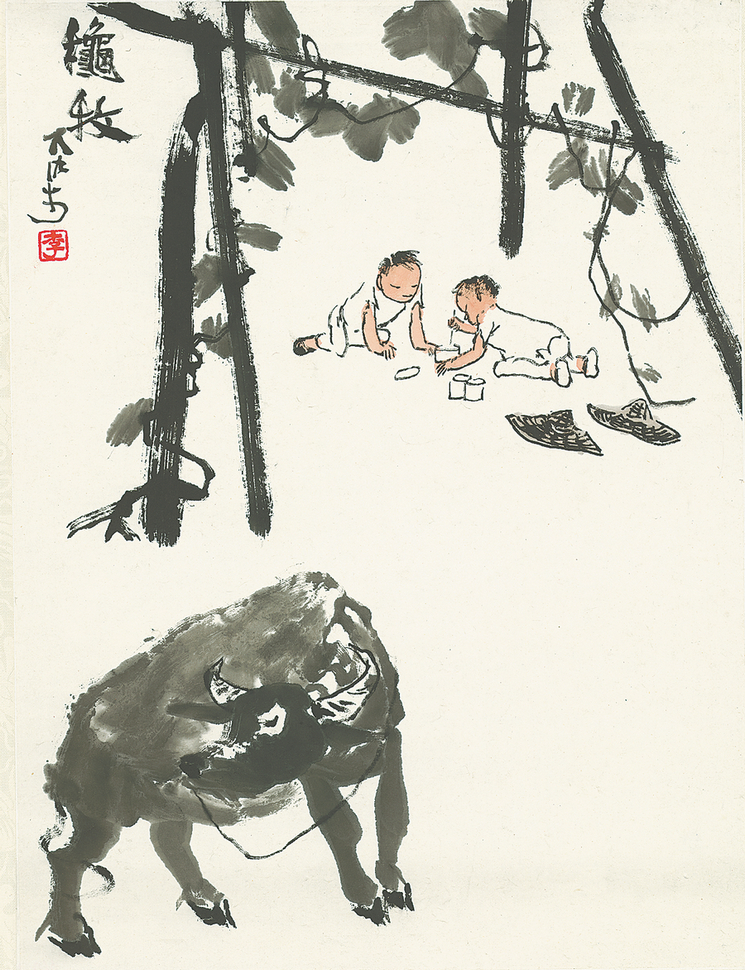 Many of these masters changed their subjects from traditional ones such as landscapes, flowers, birds and insects to related aspects of daily life. Examples include: a boy pushing buffaloes, fishermen on a river, sunsets and sunrises, horses and shrimp.
Wu says some masters had a background of studying overseas, thus many techniques from Western art were mixed with traditional ink painting, a way to "create a new world in art".
"From the Loudong school to the masters of the 20th century, viewers can see clearly the development of Chinese painting," Wu says.
All the pieces on show in this section are from the collection of China Arts and Entertainment Group, which has actively bought and collected iconic pieces from ink masters since the 1950s to hold shows overseas and take part in cultural exchanges.
According to Li Jinsheng, president of the China Arts and Entertainment Group, they have collected more than 50,000 artworks covering various art forms. Taicang Art Museum is a cultural collaboration between China Arts and Entertainment Group and the local government to boost cultural abundance and enrich people's spiritual world.
"An art museum is a key platform to provide cultural activities to locals. Besides, we are planning art hotels and festivals for villages in Taicang to build a chain of cultural institutions," says Li.
Not far away from Taicang Art Museum stand the city's theater, library and museum, all of which were opened to the public in recent years.