Oil artist's infusion of East and West inspires Beijing salon
Share - WeChat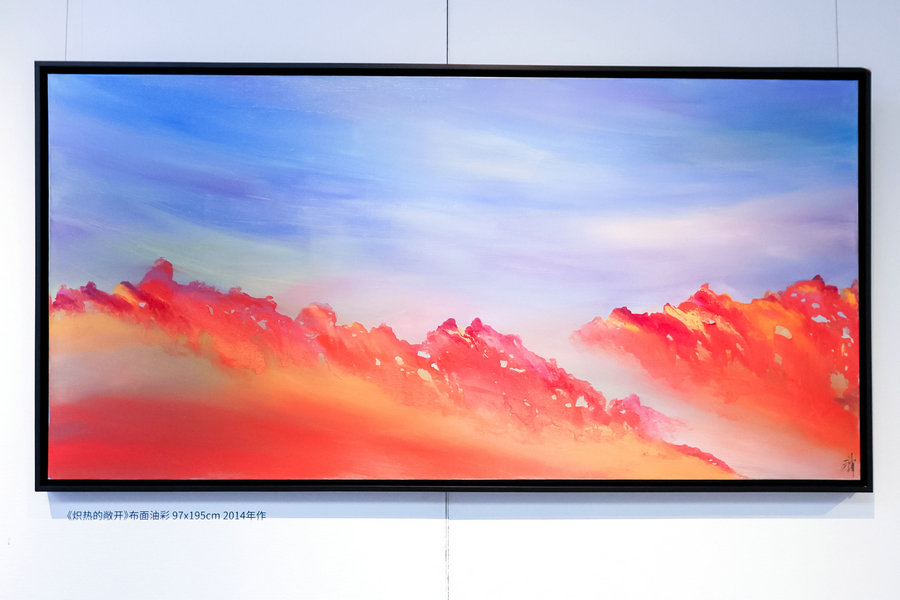 Chinese-French landscape painter Christian Lu views his semiabstract approach to oil painting a bridge to introduce the vibrancy of Western art to home viewers and the introverted grace of Chinese art to the world.
His works show the techniques to present an animated color palette that mark Western paintings and, meanwhile, the moist textures and celestial feeling of classic Chinese art.
The art of Lu and the endeavors of predecessor Chinese artists to connect the East and West were the heart of discussions at a recent salon in Beijing, attended by Lu and critics in the cultural community.
A native of Shanghai, Lu shared his time as a youth receiving training in Chinese painting and years of staying in Europe to be exposed to Western art.