Puppet master sticks to his style
Share - WeChat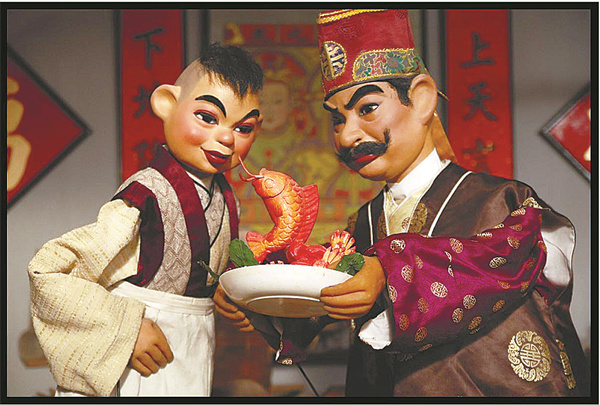 New materials and shorter shows help to modernize traditional art form, Xu Lin and Sun Ruisheng report in Taiyuan.
Several stick puppets, dressed in traditional costumes, frolic on stage. They are able to change their facial expressions and perform complicated movements, such as dance with flapping long sleeves, practice calligraphy and even spit fire.
Puppeteers are positioned below and use three rods to manipulate the head and hands of these puppets.
Such dexterity can't be achieved without the painstaking effort of puppet makers like Wang Maowei, who is from Xiaoyi, Shanxi province.
Adept at making exquisite stick puppets, the 40-year-old has achieved the title of Shanxi provincial level arts and crafts master.
"I've understood the spirit of craftspeople for years. When I chose puppet-making as a teenager, I gradually fell in love with it and decided to dedicate myself to the craft and make it a lifelong occupation," he says.
Stick puppet plays were introduced to Xiaoyi during the Song Dynasty (960-1279), and the art form enjoyed its heyday during the Ming (1368-1644) and Qing (1644-1911) dynasties.
In 2008, Xiaoyi's stick puppet plays, which are popular in the city and neighboring regions, were added to the national intangible cultural heritage list.
Most Popular