Honoring those from before
Share - WeChat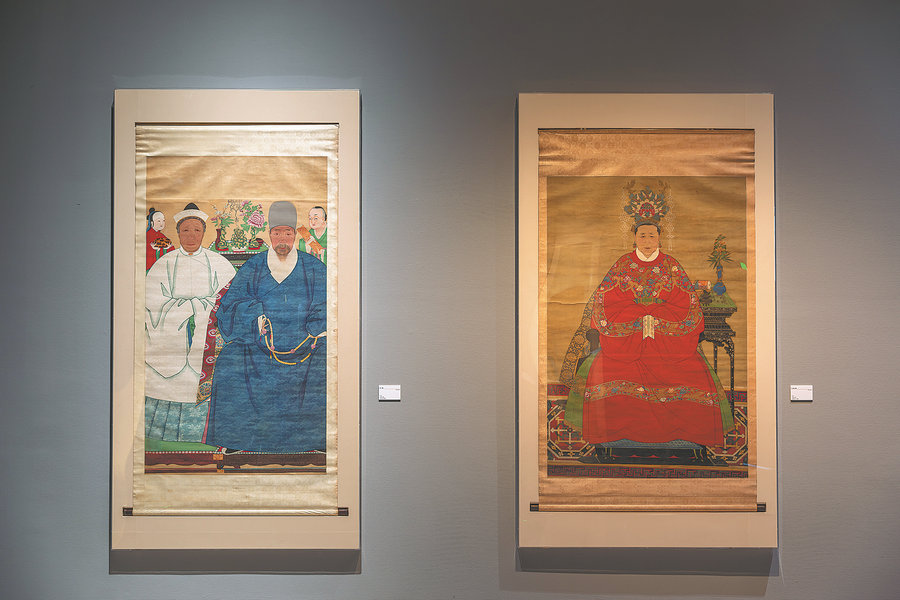 It is normal these days to have one's gadgets — mobile phones, tablets and laptops — filled with photos and videos of family members, so that one can be reminded of the pleasures of family life anytime and anywhere, especially the time spent with those now deceased.
Even paying respects to late senior family members and ancestors on well-designed online platforms is no longer a novelty.
Such kind of convenience would be beyond the imagination of those living centuries back, who showed respect to ancestors by hanging their portraits at ceremonies or at home daily. However, commissioning such a painting could only be afforded by a relatively small portion of the population.
Ancestor portraiture was one of the symbols of the custom of venerating the deceased in a family clan, and meanwhile, it helped maintain and strengthen the connections, physically and emotionally, of family members, according to Hang Chunxiao, deputy chief of the fine arts institute affiliated to the Chinese National Academy of Arts.