What's on
Share - WeChat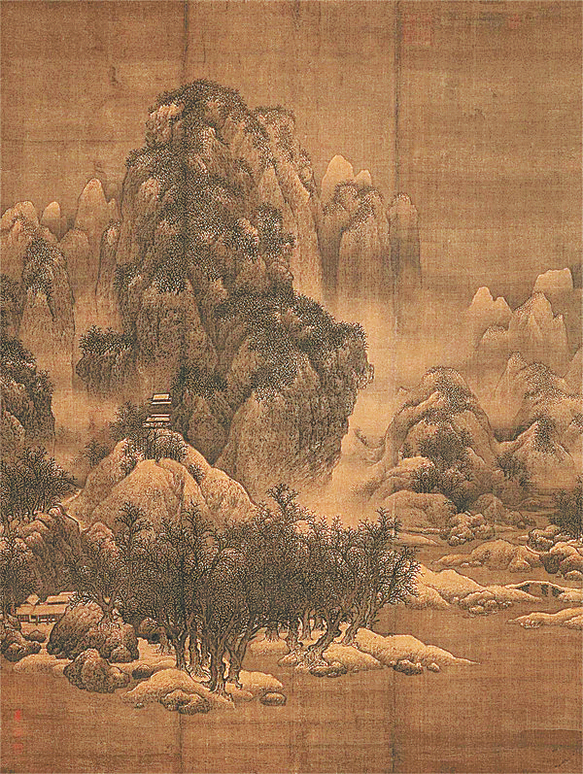 Landscape inspiration
Nature has been an infinite source of inspiration for landscape artists. Fan Kuan, for example, who lived more than 1,000 years ago, enjoyed the mountains and waters of his native home in today's Shaanxi province, and the atmosphere created by clouds and mist.
He once said, "nature is a more superb teacher than man." Fan created an oeuvre of works that depict the grandeur and extensiveness of landscapes in his hometown, which made him one of the best landscape painters during the Northern Song Dynasty (960-1127).
One of Fan's surviving productions of refinement, Snow-covered Scene and Cold Forest, is in the collection of Tianjin Museum. The painting is getting attention at Reenactment of Peaks, an ongoing exhibition of artifacts from the Song (960-1279) and Yuan (1271-1368) dynasties, at the museum.
The original work was on display until Feb 26 and replaced by a reproduction thereafter. The long-term exhibition is a celebration of the diversity of the cultural scenes of the two dynasties, covering ceramics, jade objects, bronze ware, engraved seals and articles used in a study, among others. Most of the exhibits are on show for the first time.

9 am-4:30 pm, closed on Mondays.62 Pingjiang Road, Hexi district, Tianjin. 022-8388-3000.