Museum frames city's art heritage
Share - WeChat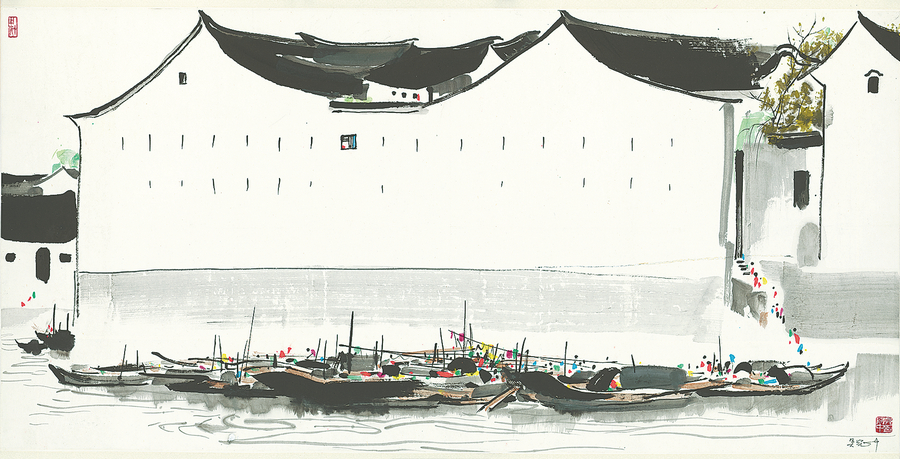 In fact, the goal of copying is not simply to produce an exact replica of the original. Rather, it is an opportunity for the artist to develop their skills and creativity by exploring different ways of interpreting and expressing the subject matter. Wang Shimin honed his skill, developed his unique style and reached the summit of his ability in late life. His iconic works were done in his 70s and even 80s, and were collected by the Palace Museum, also known as the Forbidden City.
The Loudong school represented by the four masters influenced generations of ink painters thereafter but was criticized by some modern ink artists in the first half of the 20th century, such as Xu Beihong, who was known for his painting of horses.
Wu says masters of the 20th century grew up in a time when Chinese people were eager to change the rules of society. Thus artists longed to create a different world in art. Many applied new techniques combined with those introduced from Western art such as oil painting.
"The Loudong school, featuring landscape paintings, was regarded as being too detached from real life in the 20th century. When we talk about artists, we should put them in the context of the history of when the art was created," adds Wu.
In the section of Classics of the Century, more than 100 pieces painted by prominent ink masters of the 20th century are on show, including household names like Qi Baishi, Fu Baoshi, Xu Beihong, Lin Fengmian, Wu Guanzhong and Li Keran.