Family affairs
Share - WeChat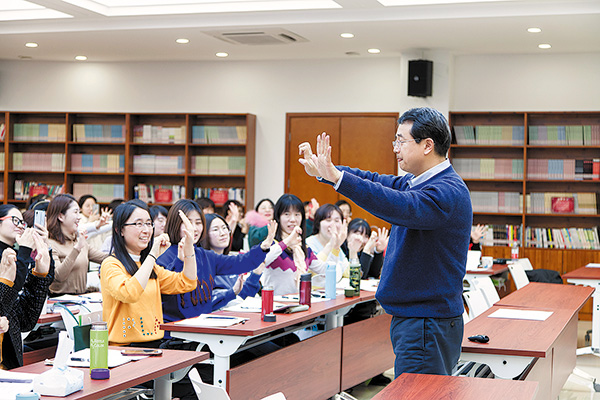 "The curtains were tightly closed,and there was no light. The bedside table was full of empty cola bottles,"Wang recalled.
"She was very polite. When she saw me entering the room, she quickly sat up in the bed and whispered, 'Hello,teacher'. I told myself I need to help this kid get out of the house."
During her visits over the following weeks, Wang brought snacks and fruit, and chatted with the girl like a friend. Eventually, she began to open up.
"Mom and Dad thought I was sick and took me to the hospital. The doctor prescribed medicines for me, but I thought they'd make me fat, so I secretly vomited them up," the girl told Wang.
After nearly two months of counseling with Wang, the girl finally agreed to see a doctor again.
Today, through the treatment of a professional psychologist, the girl's mental health has returned to normal,and she is back in school.
"There are many children just like this girl today. They are struggling to find a way to speak up and seek help,"Wang said.
"Without proper treatment, their situations may get worse. If possible,more effort should be made to care for these children and their families. This is the value of counseling rooms in schools and communities."
Most Popular