Family affairs
Share - WeChat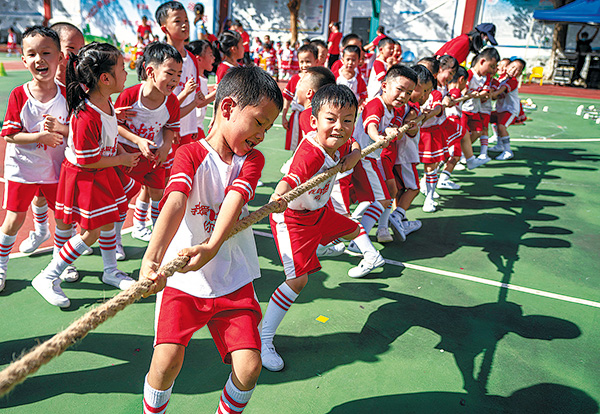 By the end of last year, over 100 such counseling rooms had been set up in the city. The plan developed by the committee for the well-being of the next generation affiliated with the Beijing Municipal Education Commission calls for evenly distributing these centers throughout the city's districts.
The rooms usually provide two 90-minute consultations a day on weekdays during school terms and one daily during winter vacation. One expert and one volunteer answer families' questions and produce relevant records, Su explained.
"After parents leave the consultation room, the expert and volunteer review the session to find shortcomings in their services and make improvements. Volunteers conduct a second session for families with serious problems," Su said.
The room in Shunyi will adopt an appointment mechanism starting from the next school term to offer services to all parents in the district, Su said.
Common problems parents mentioned are communication between parents and children; habits; ability cultivation; general interpersonal communication; emotional adjustment; psychological adaptation; and care-taking skills.
"Some parents place high expectations on their children but lack sufficient understanding of their kids and can't guide the situation and teach children according to their aptitudes,"he said. "And many parents don't know enough about family education.Many children's problems stem from their parents."
Most Popular