Family affairs
Share - WeChat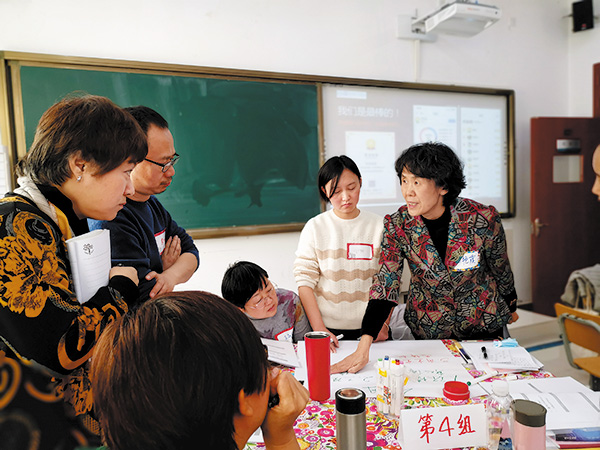 Su said counseling is a science. So volunteers produce summaries and learn from experience. But volunteers' professionalism needs improvement to meet families' diverse needs.
Wang Lin is a primary school psychology instructor in Beijing's Fengtai district and a volunteer of the district's"family-school-society" coeducation counseling room. She encounters various family education issues almost daily both in the classroom and the counseling room.
Wang said she always acts as a listener first. She lets families take their time to describe their problems before offering suggestions.
"I can't describe the sense of accomplishment that comes from watching a child and his or her parents walk into the counseling room crying or sad and leave with bright smiles,"Wang said.
The parent-child relationship of second-child families is a frequent discussion topic. She recalled a 10-year-old girl once visited her consulting room and complained that her parents seemed to favor her brother. At first she was silent. Then, she cried and explained her grievances to Wang.
"No matter what, my parents always asked me to humor my brother. I've tried my best to do everything right. Why don't they notice?" she asked.
Wang then invited the girl's parents to the counseling room to suggest they listen to their daughter more and pay more attention to her progress.
The mother said, "I never realized that our careless actions caused so much harm to our daughter."
After a dozen sessions, Wang gradually saw the girl change to become more outgoing and confident. She often told Wang about the praises and gifts her parents gave her.
Most Popular