Time to feel mellow
Share - WeChat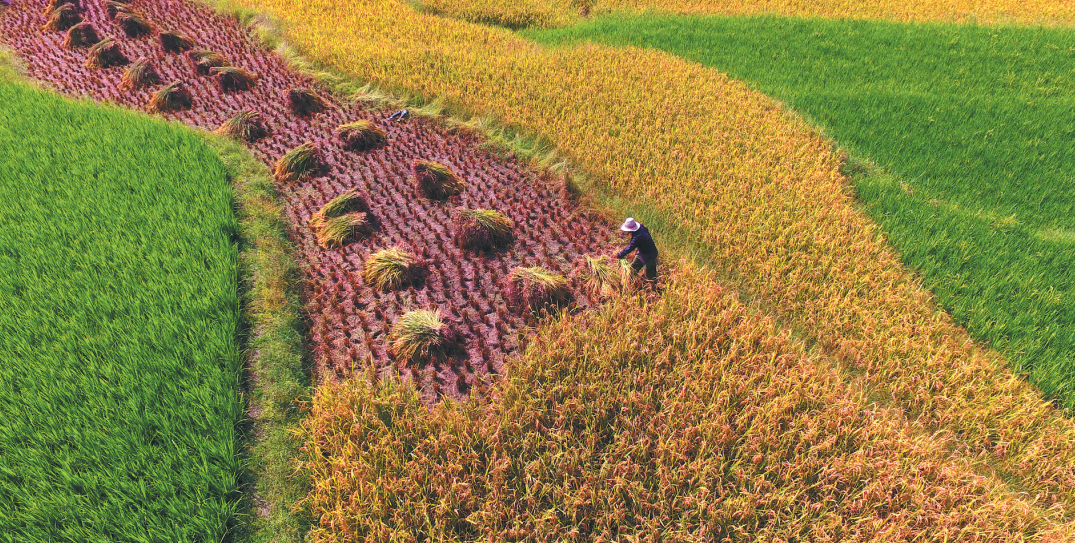 As we move through autumn, blue skies, crystalline dewdrops and the bejewelled flora usher in one of the more transient, but aesthetic, periods, Zhang Lei reports.
It is The Book of Songs, the oldest existing collection of Chinese poetry comprising 305 works dating back to the Western Zhou Dynasty (c. 11th century-771 BC), that accounts for the poetic disposition of bailu, or White Dew, the 15th of the Twenty-Four Solar Terms, which falls on Wednesday this year.
An excerpt from the chapter The Reed, translated by the well-known scholar Xu Yuanchong (1921-2021), stands the test of time.
Xu is best known for translating Chinese ancient poems into English and French. This is one of his most acclaimed renderings: "Green, green the reed, dew and frost gleam. Where's she I need, beyond the stream."
The retreating female figure, set against the backdrop of an autumn scene, where trees and bushes are covered in frost and on every twig glittered crystal dewdrops, can represent everything dreamy about the season.