Time to feel mellow
Share - WeChat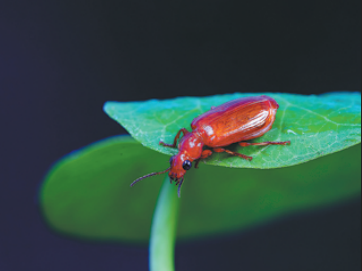 Collecting dewdrops is one of the most important folk customs during White Dew, especially in Southwest China. In the region's rural areas, people still believe the autumn dew should be collected on a plate, and this will herald a hunger-free year. Some still believe to this day that the autumn dew collected in the morning can cure disease and quench thirst. The white dew in autumn is also considered to be a magic medicine for eye diseases, and there is a folk custom of collecting dewdrops to wash the eyes.
Compared with major solar terms such as the Spring Equinox and Autumn Equinox, White Dew is a minor term with which most of the folk activities are regional, with distinct local characteristics.
Folklore expert Liu Xiaochang, a native of Chengdu, Sichuan province, says that, back in the old days, it was natural for people there to collect dew from the herbs.
"We would take a porcelain bowl to collect the dew, and then mix it with the ink. We dab this 'ointment' on mosquito bites. People believe it has the ability to relieve the itching," he says.
In Liu's recollection, for locals, White Dew is more than just collecting the dew. The arrival of White Dew is the harbinger of the approaching cold and bleak late autumn, especially at night, and people start to wear more clothes.