Time to feel mellow
Share - WeChat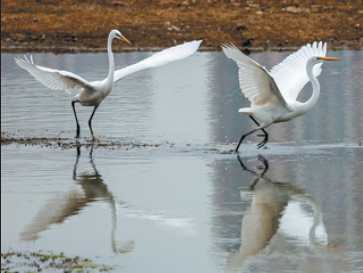 On this day, a home-cooked dish of stir-fried pork with chives might appear on the table in many Chengdu households. Liu says in the old days, in Chengdu, there was a custom of eating chives on the day of White Dew, and the pungent flavor is a childhood memory for every local senior. The dish must be served with Baoning vinegar, the local staple vinegar, as well as pickled red peppers. The sour taste is an autumn ritual for many.
In other parts of the country, eating sweet potatoes on White Dew is believed to prevent gastric acid.
Gao Wei, secretary-general of the Beijing Folklore Society, says that although White Dew does not enjoy a high profile compared with other iconic solar terms, it has peculiar folk customs of its own.
"For example, people will eat longan and sweet potatoes in season, especially in South China. They will also hold sacrificial ceremonies to pray for blessings, such as sacrificing to Yu the great (a legendary ruler in ancient China who was famed for his introduction of flood control) in Jiangsu province," he says.
Gao says the ancients believed that everything in nature had a soul and was dominated by supernatural forces. Therefore, when encountering inexplicable phenomena, they would perform sacrifices to gain the blessing of the gods, and then seek psychological comfort.
Sacrificing to Yu the great by the Taihu Lake in Jiangsu follows this logic. Gao explains these sacrifices are all related to water, because after the arrival of autumn, the precipitation will decrease significantly.
Fishermen on the shore of the Taihu Lake regard Yu as the "Water Bodhisattva". In every White Dew season, a large quantity of incense will be burnt here to worship the ruler.
During the event, Qing Ding Pearl is a must-watch play, in which a poor fisherman leads his daughter and some Robin Hood-like bandits to combat a powerful baron and his corrupt officials.
In Fuzhou, Fujian province, White Dew is not complete without the longan. The folklore has it that eating longan on this day is equivalent to eating a chicken. The longan is to nourish the spleen and the blood, and to calm the mind in traditional Chinese medicine. It can also help treat anemia, insomnia, neurasthenia and many other diseases. Moreover, the longan is at its largest during White Dew season.