Military spokesman defends Taiwan exercises
Share - WeChat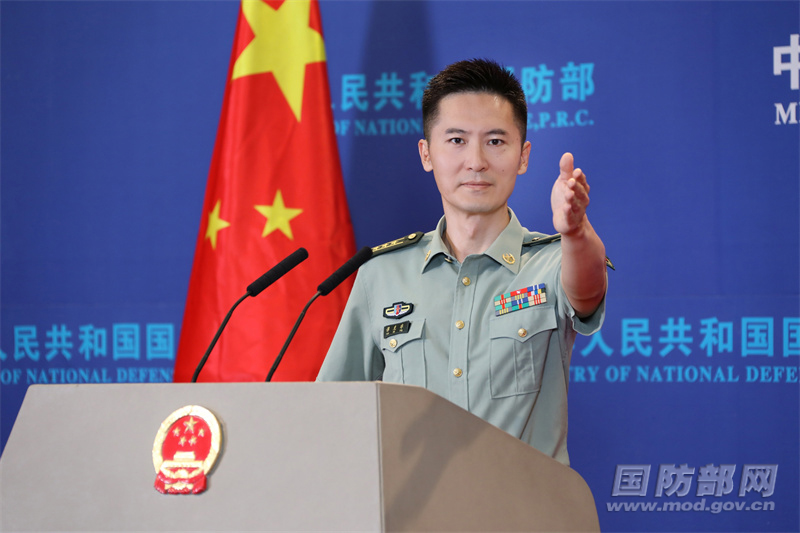 The exercises of the People's Liberation Army around Taiwan island served as a powerful deterrent to Taiwan separatist forces and foreign interference, the Ministry of National Defense said in a statement on Wednesday.
"They are justified and necessary actions to protect national sovereignty and territorial integrity," ministry spokesman Senior Colonel Tan Kefei said.
Tan said the drills were open, transparent, professional and conducted in accordance with domestic and international laws and practices. The visit by United States House Speaker Nancy Pelosi to the island blatantly challenged and undermined China's core interests and severely damaged peace and stability in the Taiwan Straits, he said.
The island's Democratic Progressive Party has pursued its separatist agenda by colluding with foreign powers, disregarded the safety of Taiwan people and pushed Taiwan into the chasm of calamity. "It will be pinned to history's wall of shame," he said.
Tan said the process of reunification is unstoppable, and the momentum and opportunity of solving the Taiwan question has always been in the hands of those that support national reunification.
"For the well-being of the Taiwan people, we are willing to exercise the utmost sincerity to pursue the prospect of peaceful reunification, but the PLA will leave no room for Taiwan separatist forces and foreign powers to achieve their goals," he said.
Now, cross-Straits relations are once again at a crossroad and Taiwan authorities must make the right choice, Tan added.