Autumn tiger on the prowl
Share - WeChat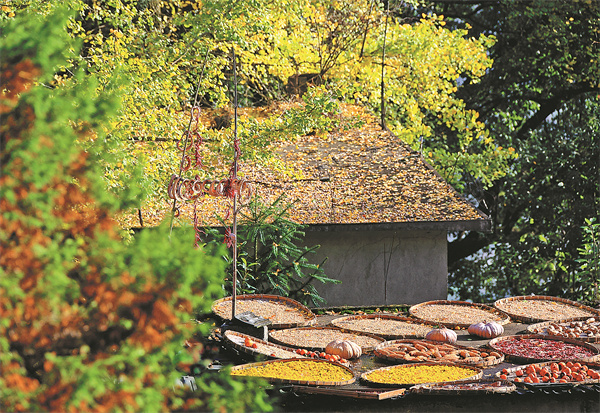 Despite the start of autumn calendar-wise, the weather is not necessarily devoid of the stifling summer heat. In fact, as the first solar term of autumn, li qiu falls during the san fu period (dog days), which is the hottest and dampest phase of a year.
In Chinese, this phase is known as qiu lao hu or "the autumn tiger", suggesting an interim season of sweltering heat before the temperatures finally plummet.
In ancient times, li qiu was divided into three phases. The first welcomed the cool breeze. The north wind is expected to blow in several parts of China, gradually cooling the land mass from next week.
The second phase sees the formation of early morning dew. Hot days and cool evenings trigger dewdrops. Water vapor formed through evaporation during the day condenses when it touches cold surfaces, such as metals and outdoor plants, and turns into shiny droplets by morning.
Buzzing cicadas mark the third phase. Conducive temperatures and plenty of food prompt these insects to stridulate on trees, as if to herald the departure of summer.
Most Popular