New children's library in Shanghai opens its doors
Share - WeChat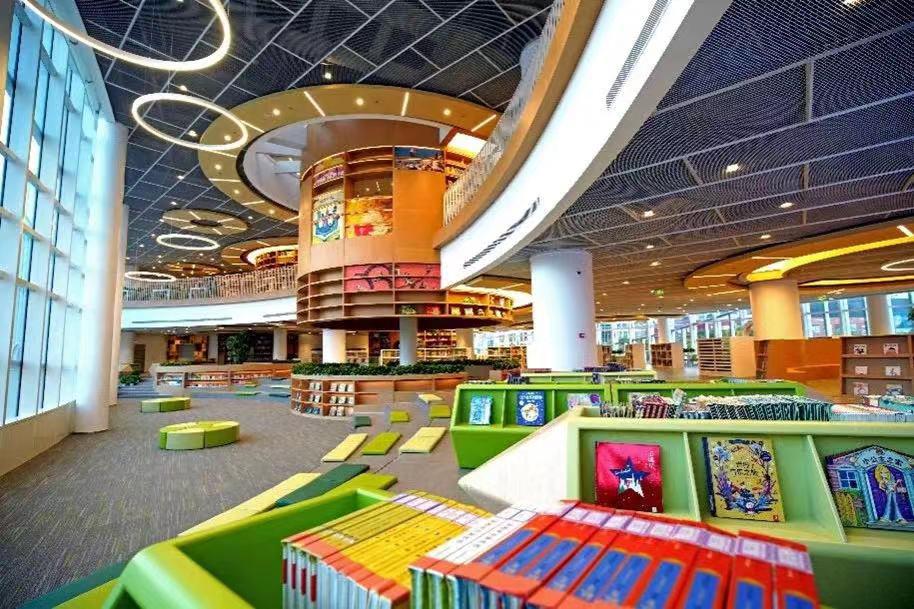 The Shanghai Children's Library opened a new branch in the city's Changning district on July 19.
Located in Changning district and near Changfeng Park and the Suzhou Creek, the new library is the largest provincial children's library in China and has a collection of more than 500,000 books. One of its notable features is the glass curtain wall that allows people to admire the scenes of nature surrounding the venue.
Among the first visitors of the new library was a woman surnamed Wu, who brought along her 4-year-old son.
"We regularly go to the old library on West Nanjing Road and have been looking forward to the opening of this new one. I made a reservation immediately when I found out this library would be opening," said Wu.