Civil Code ensures people-centered justice
Share - WeChat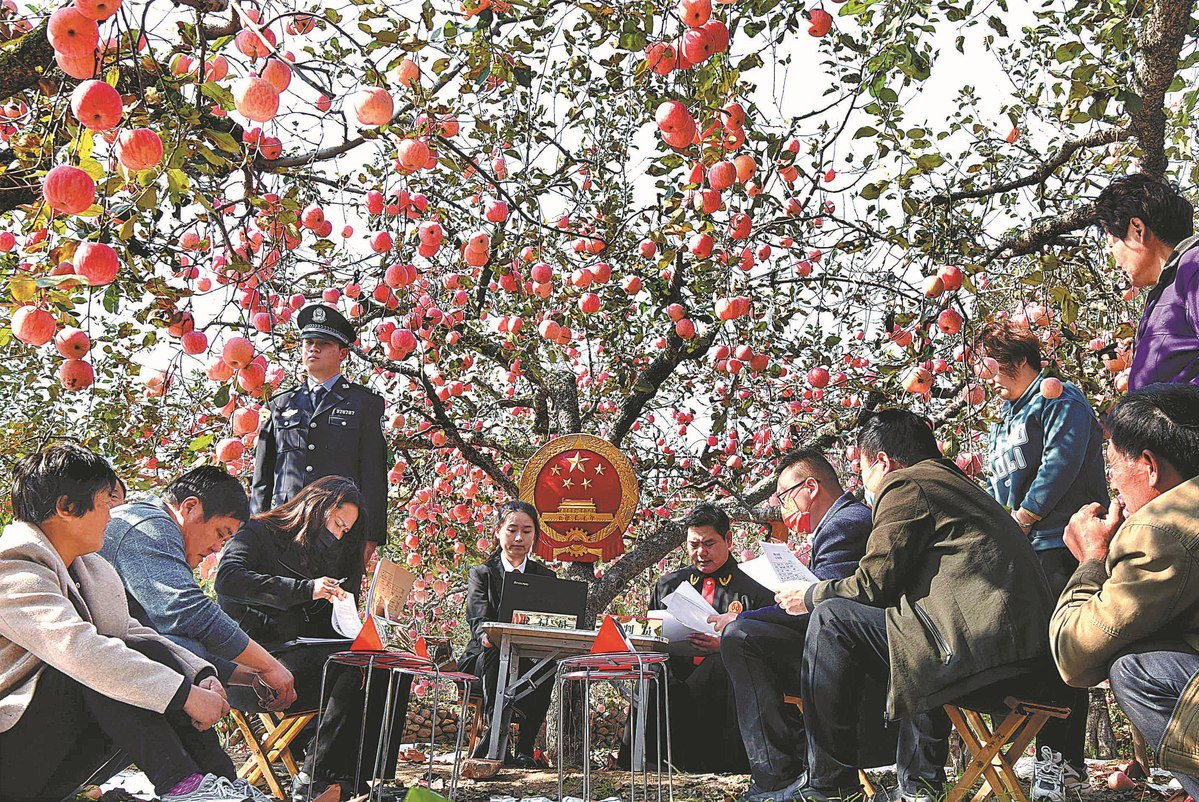 The nation's fundamental law provides greater efficiency in case resolution. Cao Yin reports.
Upholding a people-centered approach to the implementation of the Civil Code will better meet people's demands and provide greater thoroughness in solving social disputes, according to judges in Beijing.
The comments came about a year after the code came into effect.
As China's first piece of legislation to be defined as a "code" and the country's fundamental law to regulate civil behavior, it was approved in May 2020 by the National People's Congress, the country's top legislative body.
Although the code, which came into force on Jan 1 last year, highlights the protection of legitimate rights and interests in many areas, "some social disputes, especially long-term problems, will remain unresolved if we only focus on legal issues", said Yang Jing, a judge at Beijing Haidian District People's Court.
"To end long-term disputes between litigants and further ensure social stability, we should uphold a people-centered approach when handling cases, even though it means we have to do extra work at times."
For example, on May 31, Yang spent about eight hours mediating in an inheritance case among three elderly litigants, including the two plaintiffs who participated via video link because of the inconvenience of traveling to the court.
It was almost 10 pm when Yang's work day finally ended.