Teamwork banishes the office quarantine blues
Share - WeChat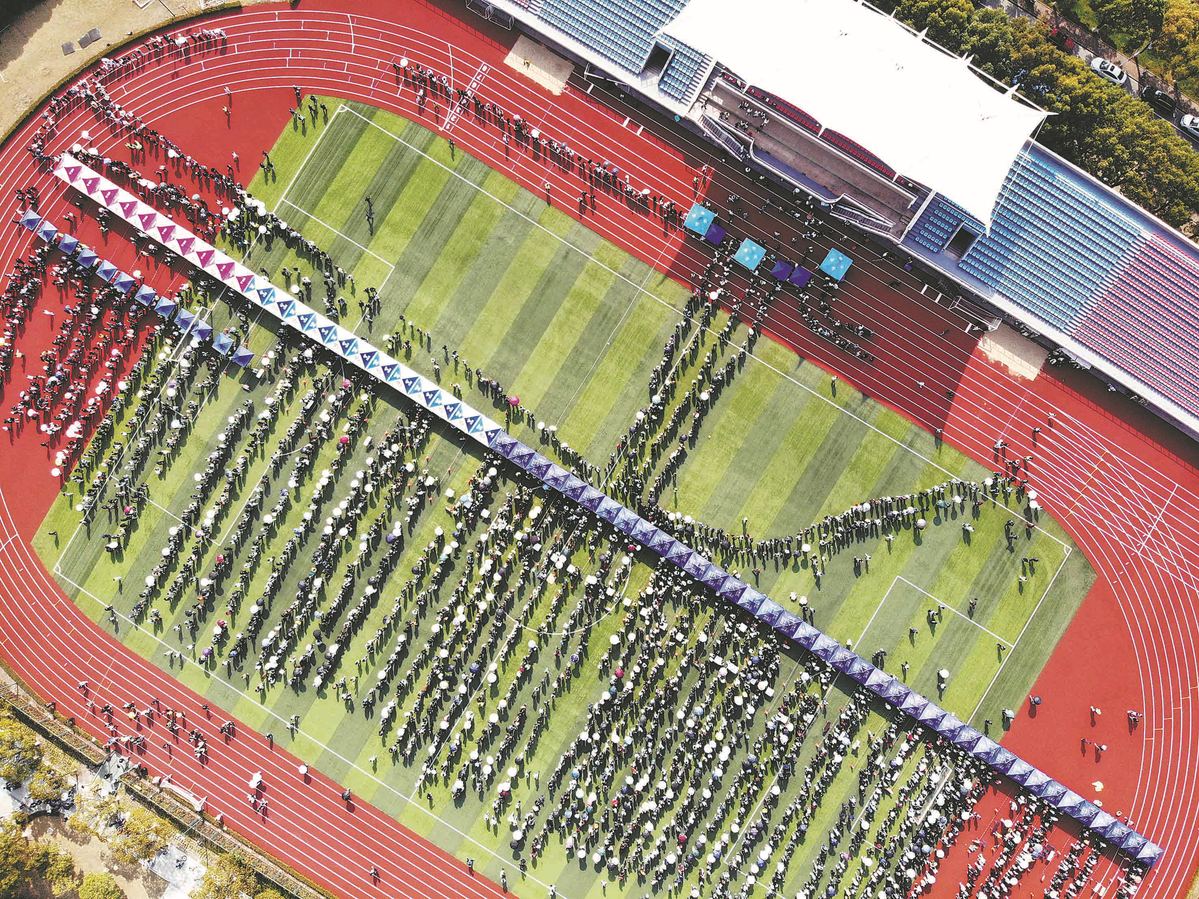 Colleagues' caring approach and cooperation see them through unusual times
People living and working at locations being used for COVID-19 quarantine in one of China's busiest cities have told of their unforgettable experiences.
Those who have had to remain in offices, hospitals, communities and university campuses in Shanghai due to the current outbreak of the disease said their colleagues' warmth and assistance helped them through potentially difficult times.
Some office buildings were placed in a closed-loop management system after related cases of the disease were discovered. After these buildings were closed, staff members were quarantined in the office-eating and sleeping at their place of work.
Yan Jun, who completed seven days' office quarantine at a privately owned company in the city's Jing'an district before being confined to home for another week, said, "It was a truly memorable experience for me in the office, and I was surprised that everybody was so positive and hardworking.
"The first day was hilarious. As nightfall approached, everybody changed into pajamas and slippers. Seeing colleagues dressed so casually washing their faces and rinsing their mouths in the office was weird but fun. Most of us took photos and shared this special experience on WeChat Moments."
Everyone gradually became accustomed to this new work-life balance.
"Many of us extended our work time until 10 pm, while others started as early as 8 am," Yan said.
"Probably because we were so busy at work, none of us complained about the quarantine conditions.
"There was a sharing spirit in the office, which extended to basic foodstuffs, snacks and milk, and to blankets and even shower rooms, among other things," he added.
Compared with the tight work schedule of Yan and his colleagues, the 48 hours spent in office quarantine by Fang Min and her workmates were more relaxing.
"Some of us managed to have items sent from home that are not usually seen in the office, such as tents, folding beds, playing cards, game consoles and even golf clubs," said Fang, who works for a multinational company in Park Place on bustling West Nanjing Road.
"We were also able to order in food. Including afternoon tea and evening snacks, we had five meals a day. This extra food and drink made up for the unusual sleeping conditions and cheered people up," she said.
Colleagues arranged activity groups after work. Large screens were set up for workers to watch movies, while food lovers headed for the pantry area as meeting rooms were used for poker and video games, Fang added.
Golf enthusiasts even started their own tournament by hitting balls into disposable paper cups along office corridors.
Some colleagues also had to work overtime and attend meetings until as late as midnight, Fang said.
Late on March 10, when the closed-loop management system at the building ended, employees received another surprise.
Taxis from cab operator Shanghai Qiangsheng were lined up outside waiting to take the staff members home.
Sachets of perfume were sent as gifts to each person leaving the building.
Within 100 minutes, 938 taxi trips had ferried home 2,091 people leaving their isolation areas, Xinhua News Agency reported.