Penchant for plants
Share - WeChat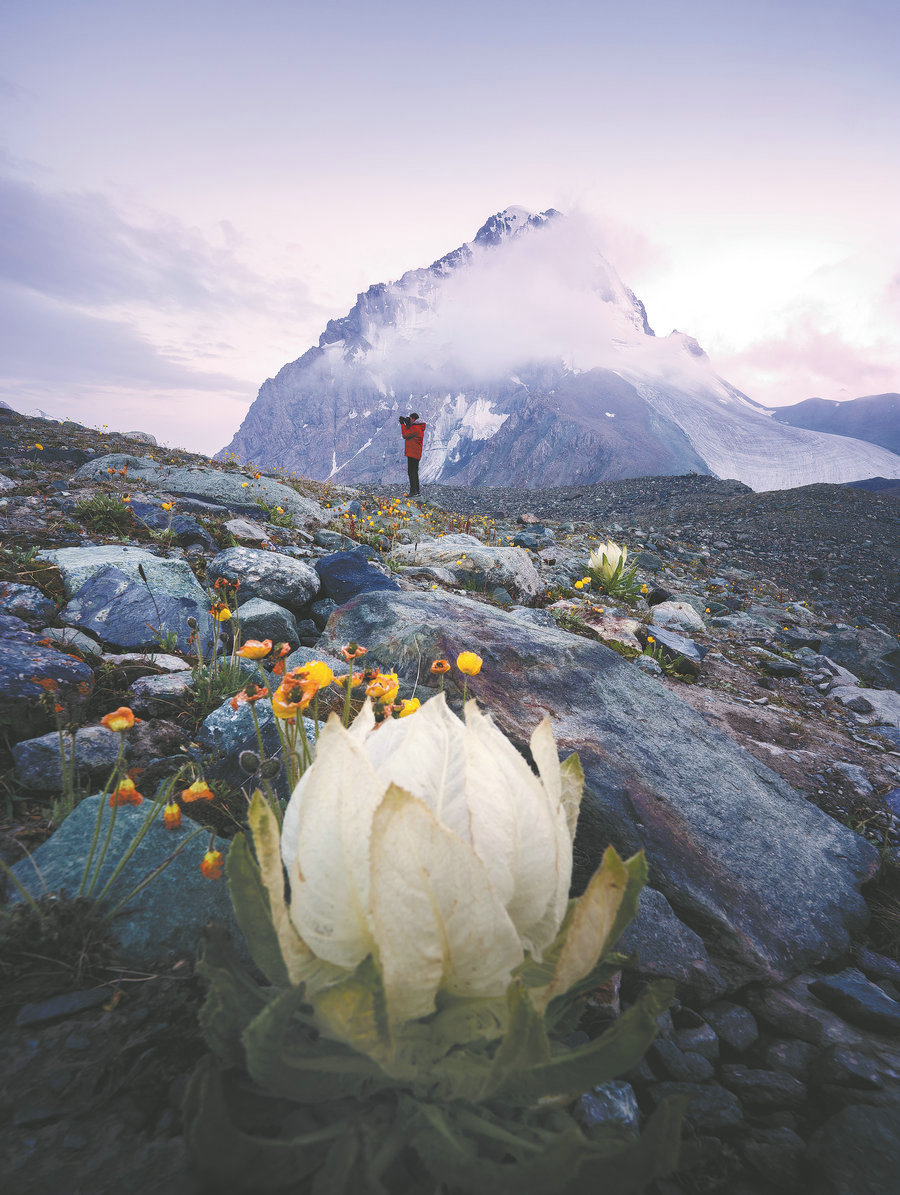 Editor's note: China is home to 56 UNESCO World Heritage sites. To find out how these natural and cultural gems still shine and continue to inspire the nation in this new era of development, China Daily is running a series of reports covering 10 groups of selected sites from across the country. In this installment, we explore the heavenly charm of the Tianshan Mountains which run through the heart of the Xinjiang Uygur autonomous region.
For many, the strikingly beautiful Tianshan Mountains in the Xinjiang Uygur autonomous region are imbued with mystical powers; the azure water of Tianchi Lake is the abode of the mother goddess; and the brilliant white snow lotus an elixir of life.
But for Yang Zongzong, the Tianshan Mountains are a childhood happy place, where weekends meant an adventure with wild plants. Today, now that the curious little boy has grown into an independent plant taxonomist, the mountains continue to be a source of never-ending fascination and discovery.
Between April and September every year, Yang and members of his Natural Botanical Society venture deep into the mountains-usually for around 15 days at a time-to keep a record of Xinjiang's flora, collect specimens for research and protect endangered species through artificial propagation.