Route provides a view to a thrill
Share - WeChat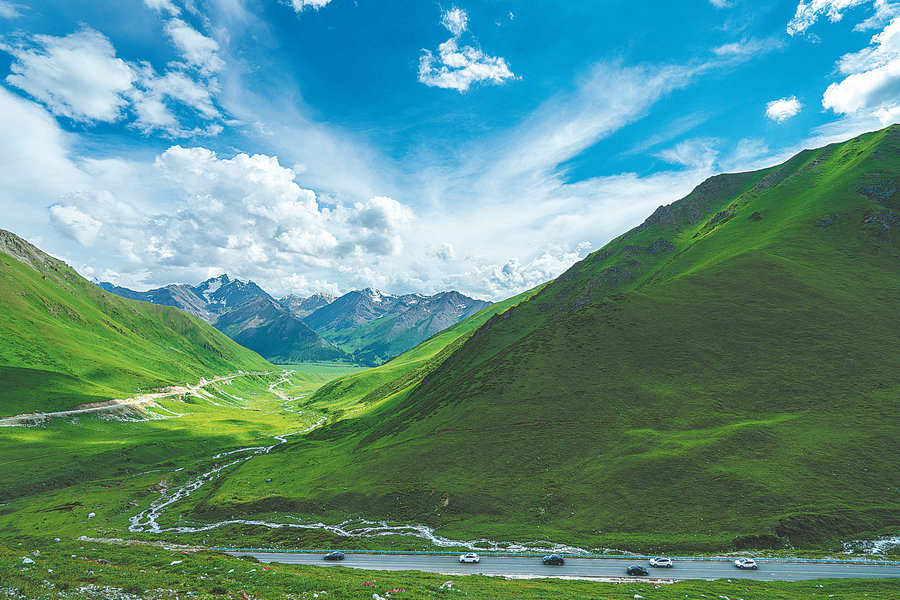 Li Xiang has seen a surge in the number of tourists since the Duku Highway in the Xinjiang Uygur autonomous region resumed operations on June 10.
"There were about 10,000 vehicles and 100,000 visitors coming our way on a daily basis in the first three days since the highway opened again," says Li, who heads the department of communications in Dushanzi, the starting point of the winding Duku (or Dushanzi-Kuqa) Highway.
According to travel service and social network platform Mafengwo, searches for driving excursions on the highway have jumped.
The Duku Highway runs across Xinjiang and is regarded as one of the most dramatic roads in the country.
It snakes through the Tianshan Mountains and ends in Kuqa in the south of the region.
Most of the highway is 2 kilometers above sea level and tops out at more than 3.4 km in certain sections.
Snow and ice hazards can lead to accidents during the winter, so the highway is open from May to October every year.