Culprits punished in Henan health code scandal
Share - WeChat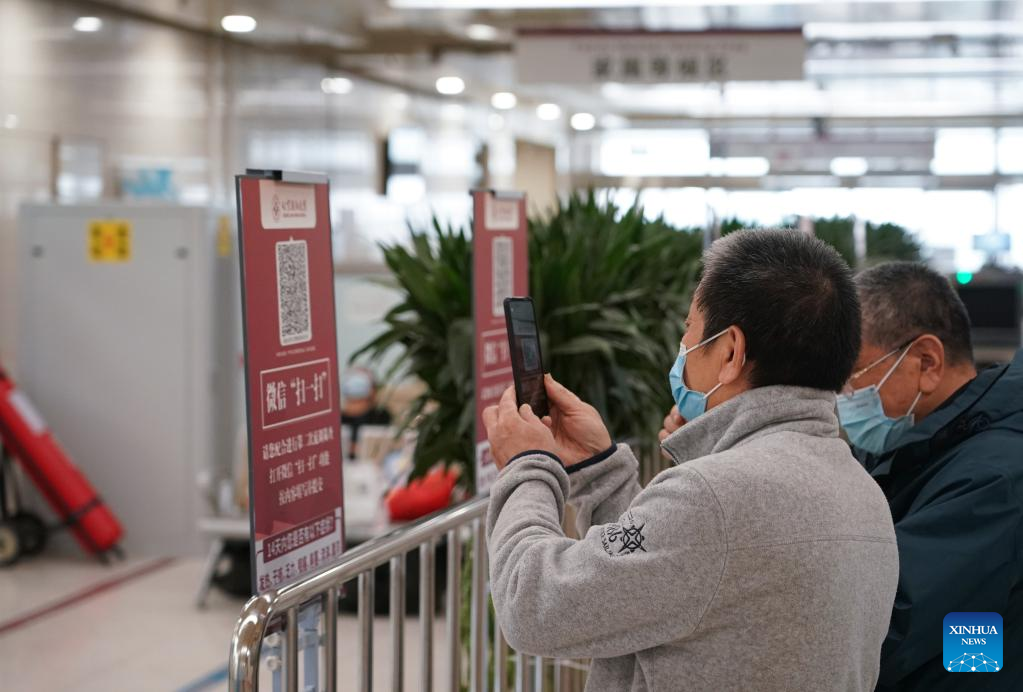 Five people, including four officials, in Henan province have been punished after they were found to have abused their power to turn people's health codes red for non-epidemic reasons, according to an investigation report on Wednesday.
The discipline inspection and supervision authorities in Zhengzhou, capital of Henan province, announced the beginning of an investigation last Friday, after several bank customers complained online or to the media that when they recently arrived in the province and tried to withdraw their savings from some local rural banks they found their health codes had turned red, even though they said they had followed local epidemic control measures.
According to the investigation, the decision to give the red codes to the customers was made by Feng Xianbin, head of the social governance department of Zhengzhou's epidemic control command center, and Zhang Linlin, deputy head of this division.
Feng also served as the executive deputy head of the Zhengzhou commission for political and legal affairs of the Communist Party of China, and Zhang was head of the Zhengzhou committee of the Chinese Communist youth league.
The pair asked Zhao Yong and Chen Chong, two officials responsible for social stability and health code management, as well as Yang Yaohuan, deputy manager of the Zhengzhou Big Data Development, to carry out the decision, making those customers' health codes turn red if they were scanned in Henan.
Statistics showed that a total of 1,317 customers of rural banks in Henan were given red health codes. Of them, 446 were red after they arrived in Henan and scanned venue codes, while 871 had a similar situation, although they were not in the province.
The authorities said in the investigation result that the five people, with weak legal and disciplinary awareness, violated the Henan provincial health code management regulations for epidemic control and the rules on the code changing, which had seriously damaged the reputation of those documents and brought negative effects to society.
Feng and Zhang should bear major accountability, while the other three need to shoulder direct responsibility, the authorities said, identifying their moves as a typical abuse of power.
The five have been punished in line with the Party's discipline and punishment regulations as well as the country's Law on Administrative Discipline for Public Officials.
Feng was dismissed from his posts both in the Party and the government.
Zhang was given a serious warning within the Party and demoted.
Yang and Zhao were given a demerit, while Chen was given a serious demerit.
The colored health code system has played an important role in fighting COVID-19. Green codes guarantee access to public areas and red ones serve as a warning of infection, possible infection or close contacts, meaning quarantining is required, and entry to public venues and transport is restricted.
The rural banks were suspected of having lured depositors with much higher deposit interest rates than those provided by the nation's major State-owned banks. Since April, the banks' online services have been closed.
On Saturday, Henan authorities announced that the online transaction systems of the banks had been manipulated and illegally used, allegedly by a local finance company, and some suspects have been detained for allegedly committing a series of serious crimes.