An animated imagination
Share - WeChat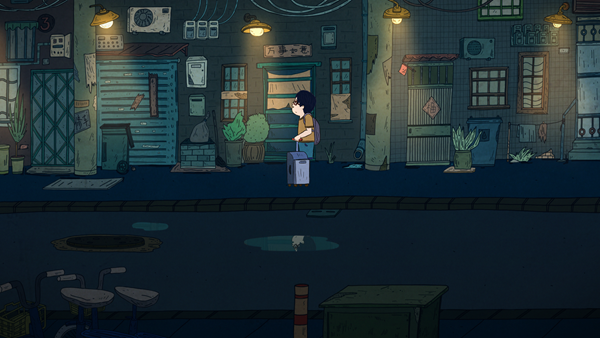 Artist depicts the often unnoticed side of life as she makes the ordinary special, Wang Ru reports.
On the first day of 2016, artist Yu Kun launched an experiment. She started making a motion graph about her daily life every day and posted it on her WeChat account under the name Yugongzi.
Yu, 37, had recently returned to China after graduating from La Poudriere film school in France in 2015. Consequently, she was a little confused about her choice of career.
After just two months, at the end of 2015, she decided to leave her job as an animation teacher at the Beijing Institute of Fashion Technology, choosing instead to become a freelance illustrator and animation director.
The aim of the motion graph was to show what happened to her over the course of the year that followed this momentous decision.
Initially, at least, it turned out that, when she finished the task, nothing had really changed a great deal. However, in 2018, she was persuaded by a friend to hold an exhibition in Beijing about the motion graphs she had created two years earlier. Her work attracted the attention of Tu Zhigang, editor-in-chief of a Chinese publisher, Pan Press. Tu decided to help Yu publish a book about motion graphs, which was released last year.
Most Popular