History's hidden figures
Share - WeChat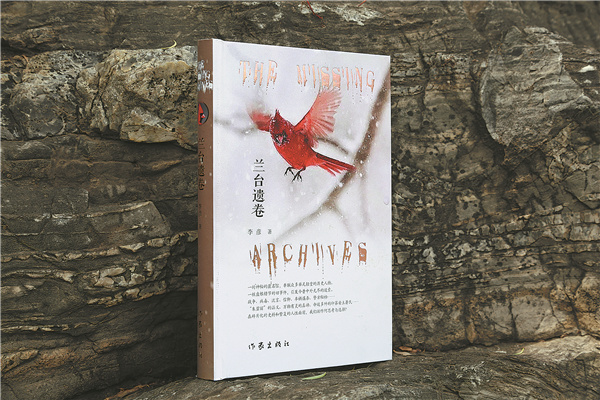 New book uncovers aspects of the Chinese revolution, and the contribution of key people involved, that have long been overlooked domestically.
A forgotten history and a group of unknown heroes from more than 80 years ago are revealed in a new book uncovering many hidden facts about the Chinese revolution.
"The book is a tribute to those who sacrificed themselves for the goal of the harmonious coexistence of mankind," says Li Yan, author of The Missing Archives.
Li, as a professor of Chinese language and culture studies at Renison University College, affiliated to the University of Waterloo, has been committed to promoting cultural exchanges between China and Canada for more than 20 years.
Among the historical figures featured in her book are the highly admired doctor Norman Bethune and his, domestically, much lesser-known contemporary, Bishop Ronald Owen Hall, who also played a significant role in China amid the International Communist Movement.
Li's inquiries started with Hall, who had made great contributions to China's War of Resistance Against Japanese Aggression (1931-45) and believed that the Communist Party of China was a "good solution" to save the country.
According to Li, Hall worked as the bishop of Hong Kong from 1933-66, met former premier Zhou Enlai during World War II, and they became close friends. Hall had held several roles, such as chair of the International Industry Cooperation in China and leader of the International Medical Relief Team to China.
When Li started to read the biography of Hall, many questions arose.
Why was Chairman Mao Zedong's thankful letter to Hall in 1939 never recorded in Chinese history? Did Hall really send foreign doctors to help Mao's army during wartime?
Had Hall been connected to the famous Canadian doctor Bethune? What had been exposed after Bethune's secret police files were released? Why did strange rumors about Bethune's death haunt medical doctors in Canada for more than 60 years?
Li believed that there must be some sort of relationship between the two Westerners during the Chinese revolution. They were about the same age and both were born to families of Christian ministers. Both men suspended their university studies to participate in World War I, both fought in France and each was wounded in the leg. Both finished their education after the war, and, both contributed greatly to China during World War II.
Hall was invited to visit Beijing in June 1956 and had the honor of attending dinner at then-premier Zhou's home. On the train during his return trip, he wrote a long letter to his brother in England and recounted all the details of his discussion with Zhou.
"The talk involved details of the political and economic situations in Hong Kong and the diplomatic relations between China and Britain, reflecting in-depth observations that remain inspiring even today," reads the book.
However, such important historical records were all missing from China's official archives. As a result, Hall has been unknown in China for the past 70 years, according to Li.
For six years, Li has been searching for historical records and interviewing people she could reach in China and Canada, trying to solve the riddles. She finally discovered that Hall had indeed been connected to Bethune.
Li learned that since Bethune arrived in China in early 1938, Hall was trying to support him from Hong Kong by regularly providing medical supplies and personnel.
The last effort made by Hall was dispatching a European doctor to assist Bethune when he was in an extremely difficult situation. Two months later, Hall sent the European doctor again-to replace Bethune after he died on the battlefield.
Unfortunately, the European doctor was blocked on his way both times and never reached the front lines.
"Had he been successful the first time, Bethune might have survived," Li writes.
"I have been an admirer of Bethune, whose heroic stories are familiar to everyone in China. I grew up reciting, by heart, Chairman Mao's article, In Memory of Dr Norman Bethune, and regarded him as the most ideal man in the world," Li says.
"When many of my classmates in the MA program went to the US, I was the only one applying for further study in Canada, with this hero's image in my mind," Li says.
Most Popular