Moving moments at the Beijing Winter Olympics
Share - WeChat Editor's note: With the Beijing Winter Olympics ending on Sunday, the feel-good moments have been piling up. On sport's biggest stage of all, rivals and teammates have been embracing the core Olympic values of excellence, friendship and respect.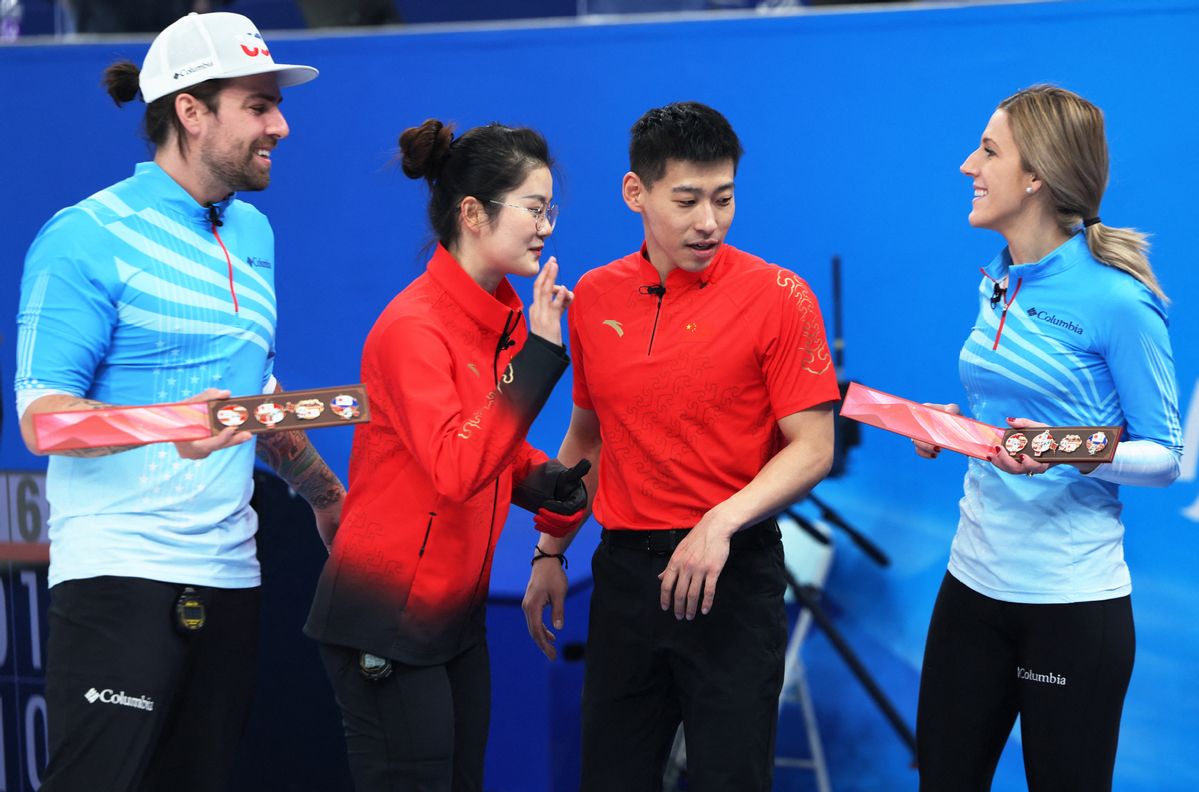 After the United States beat China 7-5 in a mixed doubles curling match on Feb 5, Fan Suyuan and Ling Zhi presented their American rivals, Christopher Plys and Vicky Persinger, with a set of commemorative pins featuring Games mascot Bing Dwen Dwen.
"They're just beautiful, something super unique. These will be on my desk for a very, very long time," Plys said.
The four competitors posed for the cameras together while showing off the pin sets. The American duo then posted the photos on social media, saying they were "honored to receive these beautiful Beijing 2022 pin sets in a wonderful display of sportsmanship by our Chinese counterparts".