Moving moments at the Beijing Winter Olympics
Share - WeChat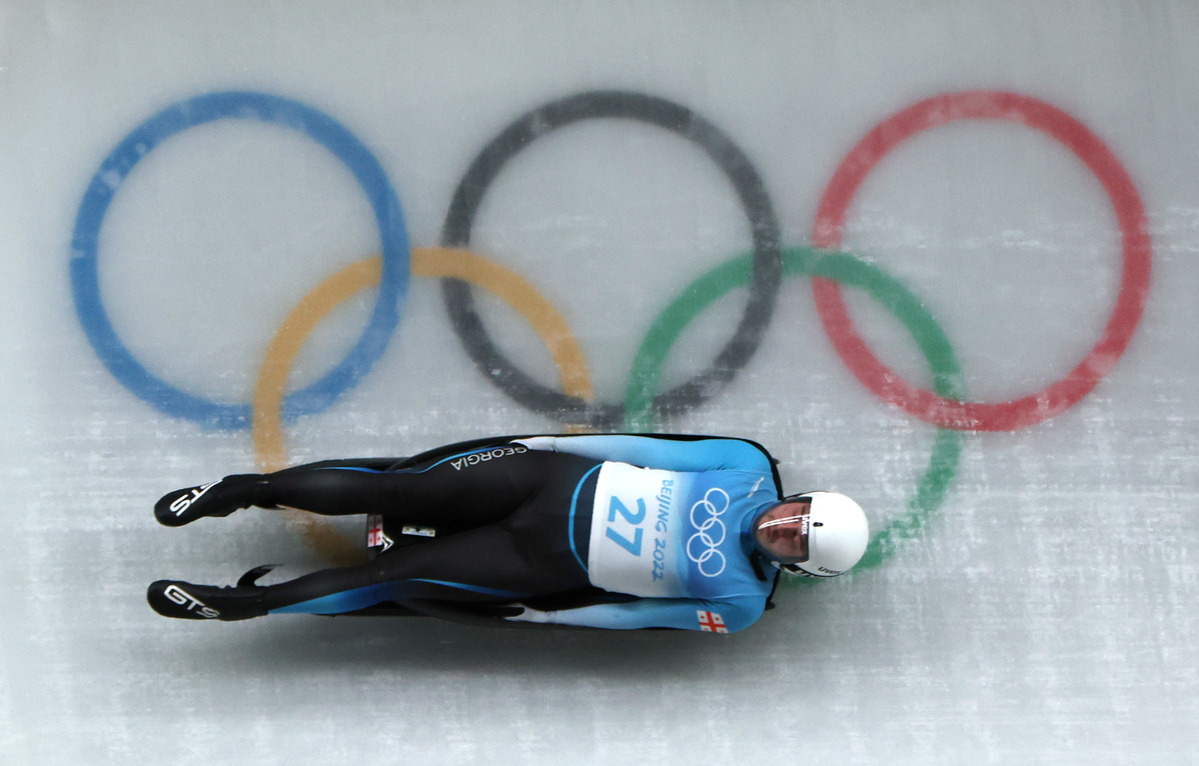 Speeding down the icy track at the Yanqing National Sliding Centre on Feb 5 represented a significant moment for Georgian luger Saba Kumaritashvili.
He completed his two runs in a combined time of 2:00.357 to finish the first day of sliding in 31st place in the men's single luge event.
Kumaritashvili finished, but his debut alone – 12 years after his cousin Nodar Kumaritashvili died in a training accident in Vancouver 2010 – would have been an emotional milestone for his family.
"I am happy and proud that I have the opportunity to represent my family and country at these Olympics," he said. "Now I feel responsibility to them, because they expect good results from me. It's really big motivation, so I will try to do my best for them."