Moving moments at the Beijing Winter Olympics
Share - WeChat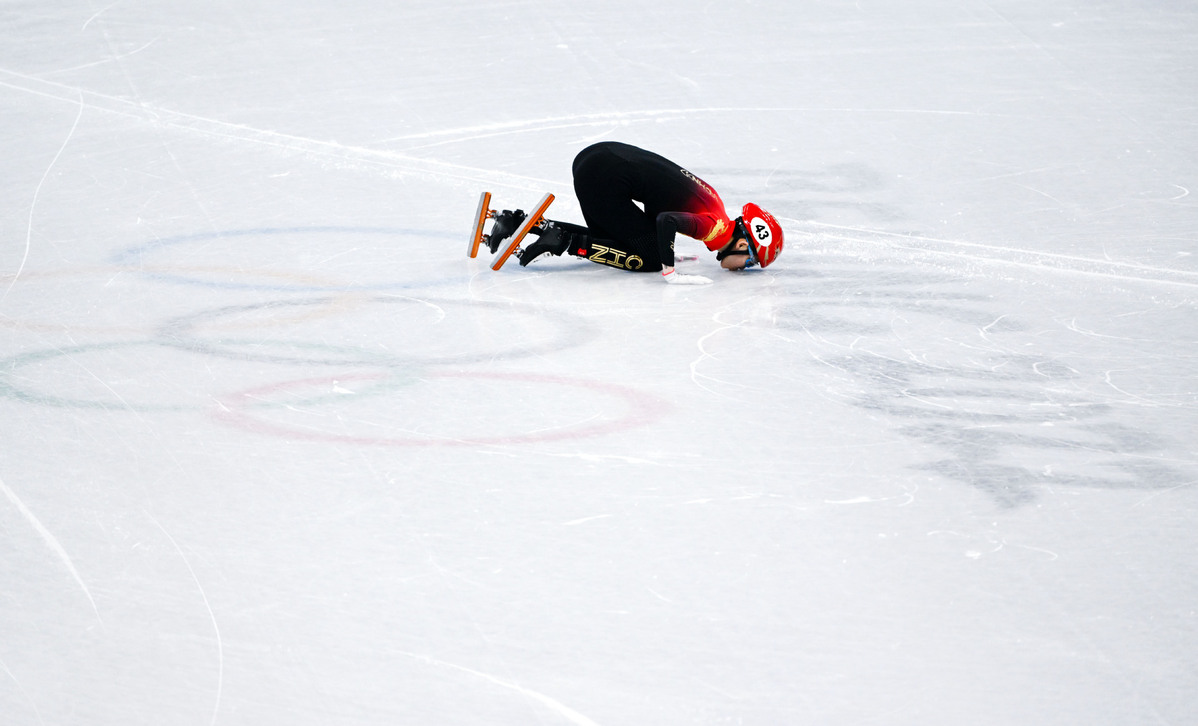 On Feb 13, the women's 3,000-meter relay final of short track speed skating at the Beijing Winter Olympics was held. The Chinese team, consisting of Fan Kexin, Zhang Yuting, Zhang Chutong and Qu Chunyu, slid 4:03.863 in the final and won a bronze medal.
After the race, Fan left with a kiss on ice and a smile. Fan said that she loved the ice field and would not give it up, and would always love it.
"I would like to thank the strength of the motherland for giving me the opportunity to show myself and the strength of the team at the Winter Olympics at my doorstep."