Moving moments at the Beijing Winter Olympics
Share - WeChat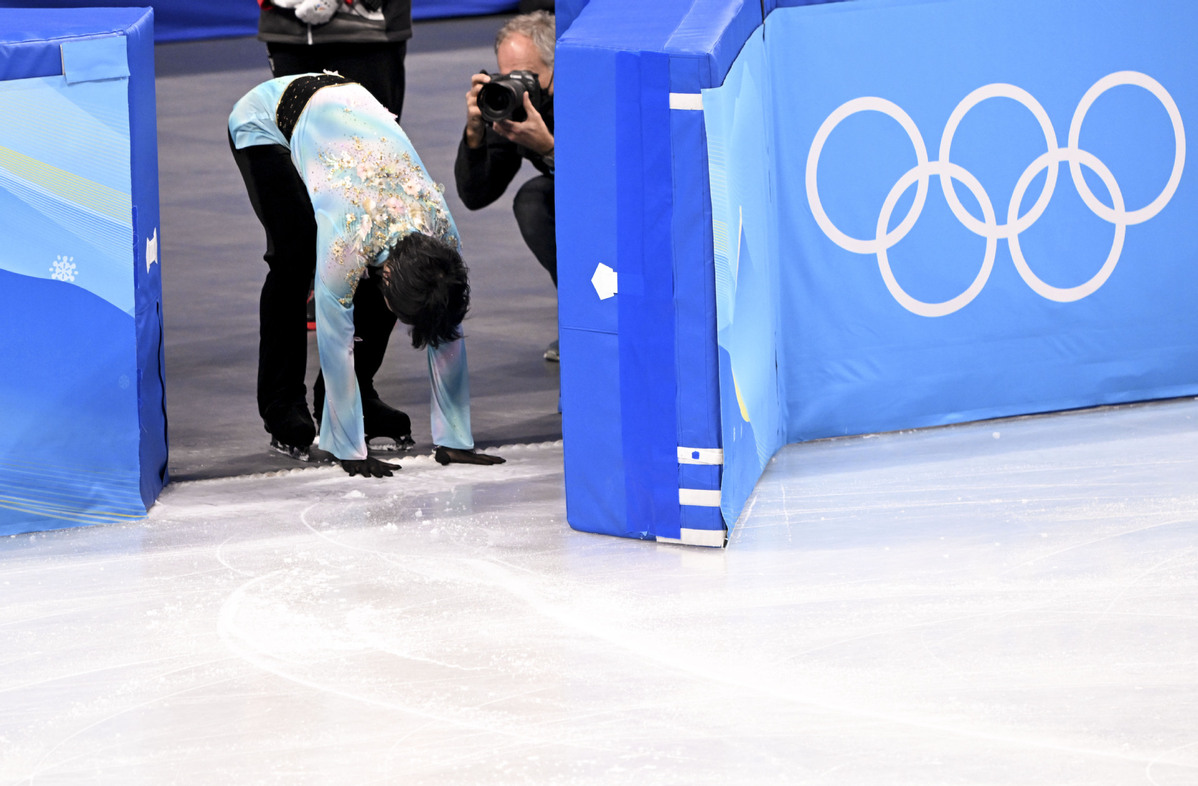 After a dizzying build-up of anticipation, Hanyu's free skate to Isao Tomita's "Heaven and Earth" opened to bated breaths, only to see him fall on his first jump – the quadruple Axel that he has been pursuing with all-consuming determination.
Hanyu then fell on his next jump, too. He placed fourth in the men's singles free skating competition.
Taking a deep bow to loud applause and touching the ice before stepping off the rink, the 27-year-old struck a lonely figure sitting by himself in the kiss and cry.