From dream to reality
Share - WeChat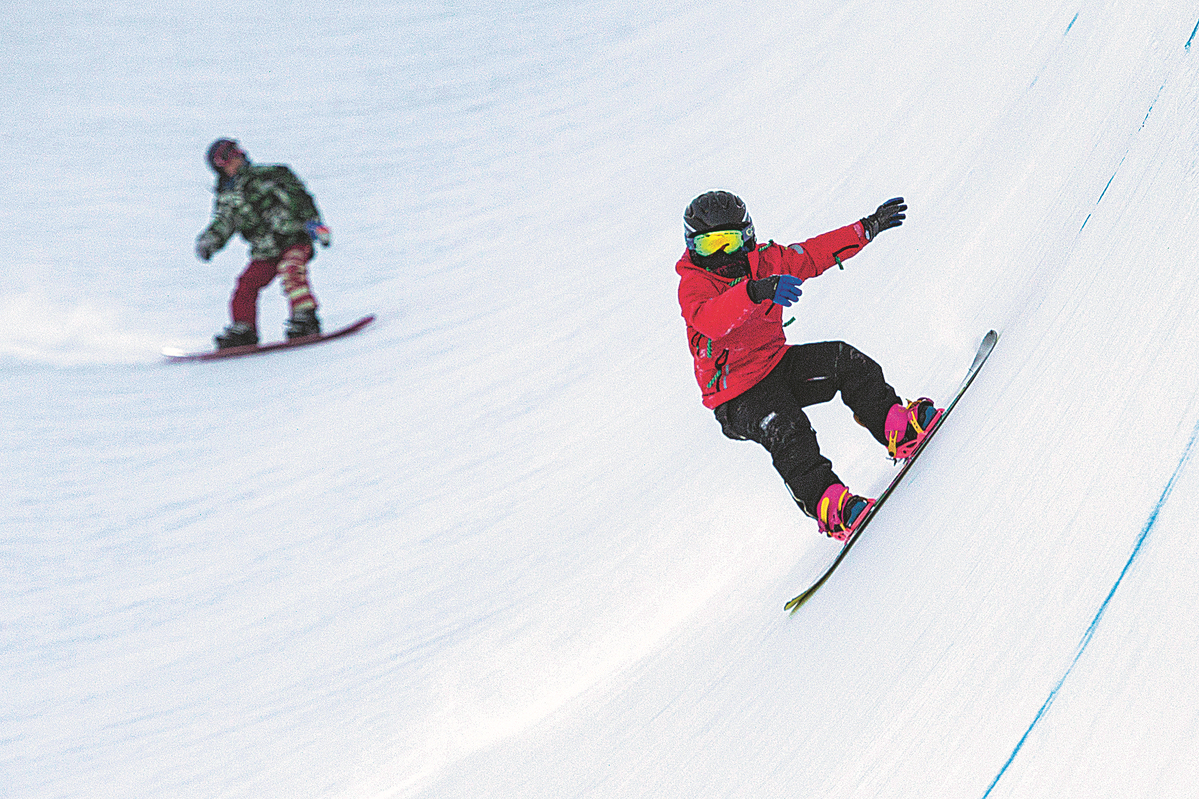 New lifestyle
After fastening his helmet, goggles and gloves, Wang Jian took off down the slope at Fulong Ski Resort in Chongli, a district of Beijing 2022 co-host city Zhangjiakou. His smooth trajectory disguised the fact that Wang is 72 years old.
"I picked up skiing out of curiosity when the country called for engaging 300 million people in winter sports, but I didn't expect myself to become addicted," said Wang, who has skied for the last five winters.
As a ski instructor at Fulong, Shi Wei says that Chinese people's fervor for winter sports has been on the rise in recent years. "We used to host very few teenagers or the elderly, but now kids as young as 11 months and people in their 70s and 80s take part in winter sports here," he said.
Winter sports have also become familiar to students nationwide, with related projects launched on campuses.
At Dianchang Road Elementary School in western Beijing, students can be seen circling the courtyard on roller skis, or practicing biathlon shooting on a special range.
At the back of the school is a full-scale curling rink that is operational all year round, even in the summer when the temperature can hit the high-30s Celsius.
Approximately 300 students get to experience a variety of sports-from ice hockey to cross-country skiing, speed skating and curling.
"I have learned a lot about the Olympics at school. I hope athletes can realize their dreams at Beijing 2022," said 10-year-old pupil Zhang Jinhao.
According to a plan jointly released in 2018 by China's Ministry of Education and General Administration of Sport, over 2,000 elementary or secondary schools added winter sports to their curricula by 2020. By 2025, the figure is expected to reach 5,000.
Elite athletes are helping out with the push.
Guo Dandan, China's first freestyle skiing World Cup winner, is now a member of the Beijing 2022 publicity team. In the last three years, she has delivered over 300 speeches to promote winter sports-reaching a total online and offline audience in excess of 100 million people.
Earlier this month, Guo visited Wuhan Jilinjie Elementary School to share stories about her career and show students her gold medal.
"From their reactions, I feel that children in South or Central China have a great passion for winter sports. I hope my story can introduce more people to ice and snow sports and maybe they'll find it fun," Guo said.