China to send its largest delegation to Winter Games
Share - WeChat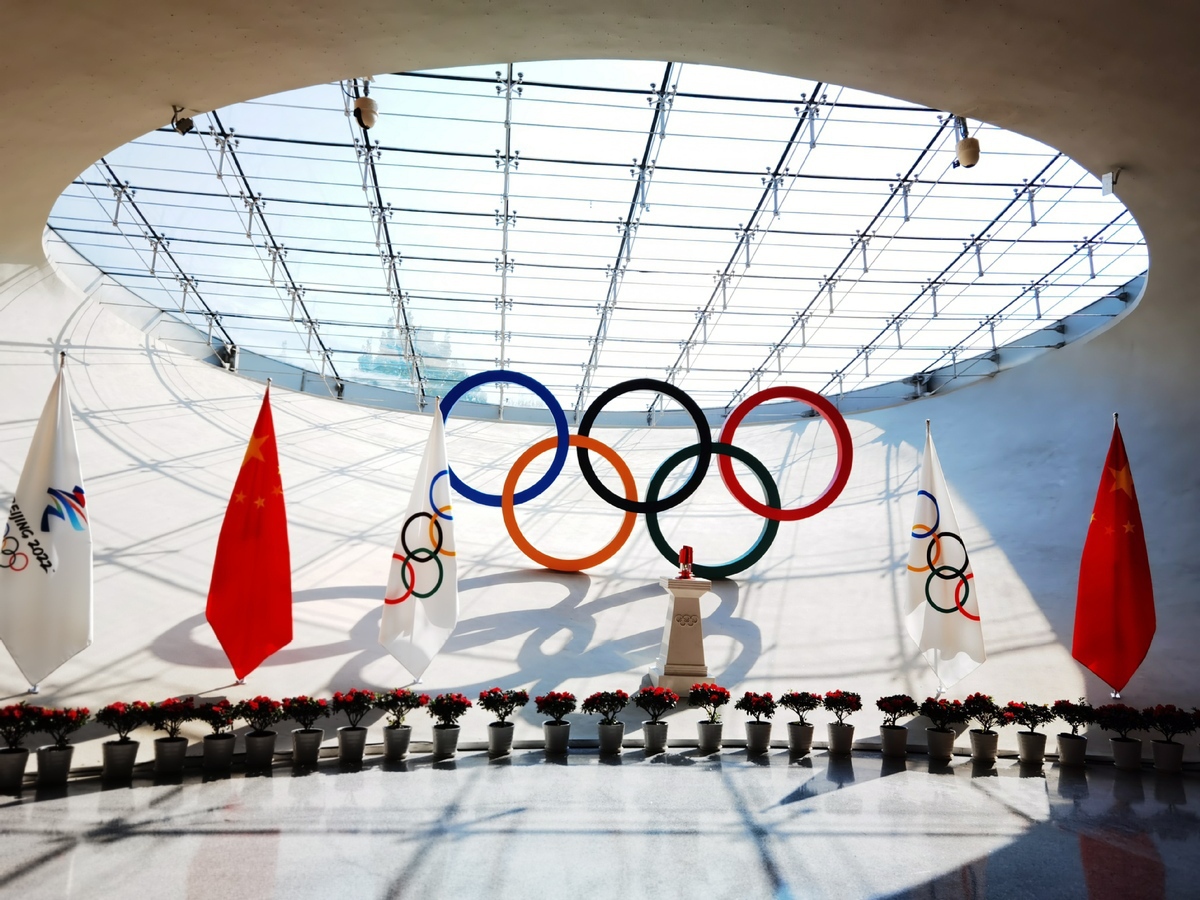 China will dispatch 176 athletes, the most since the country's Winter Olympic debut at the 1980 Games, and 211 coaches and officials to compete in 104 medal events, out of the total 109, to the Beijing Winter Games, which will be held from Feb 4-20 across three zones – the city's downtown area, its Northwest Yanqing district and co-host Zhangjiakou, Hebei province, the Chinese Olympic Committee announced on Thursday.
The number of medal events Chinese athletes have qualified for has increased significantly from 47 at the last Games in Pyeongchang, South Korea, marking the first time in history that China will compete in all the 15 disciplines on the Winter Olympic program.
Among 78 coaches and trainers, 51 are hired from strong winter sports nations overseas, including Norway's eight-time Olympic champion Ole Einar Bjorndalen in biathlon and Sweden's three-time world champion skip Peja Lindholm in curling, to help close the gap with dominating countries from the West in China's less-developed events, such as cross-country skiing and ice hockey.
Five Chinese athletes, such as freestyle skier Xu Mengtao and snowboarder Cai Xuetong, will compete at their fourth Olympic Games at home, while 131 athletes are making their Games debuts.
A traditional power in ice sports, such as short-track speed skating and figure skating, China is ambitiously expanding its strength to more snow-based sports and is targeting the most medal haul at the home Games.
Stars to watch representing China include men's 500m short-track speed skating defending champion Wu Dajing, women's freestyle skier Gu Ailing, who is expected to bolster China's gold medal hopes in three events, and two-time world champion figure skating pair Sui Wenjing and Han Cong.