Border patrol officers rise to COVID challenge
Share - WeChat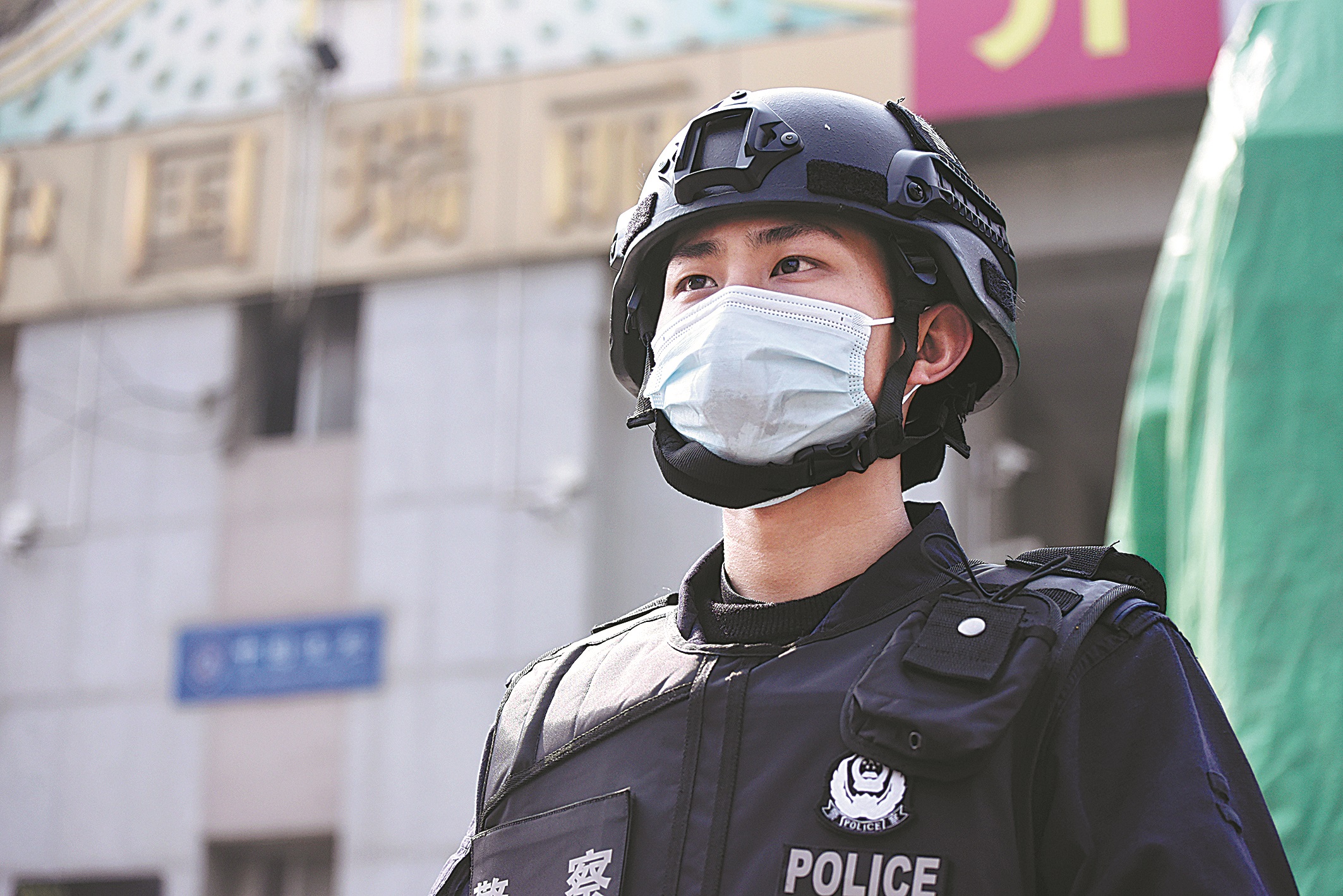 The border with Myanmar at Menghai stretches for about 146 km, with Daluo Port, located 86 km from Myanmar and 240 km from Thailand offering a land route from China to the two countries.
After COVID-19 spread worldwide, the number of people entering China through the port surged, posing a significant challenge to controlling the outbreak.
Villager Yan Wenjiao said that as dogs are particularly sensitive to smell, and geese to sound, they can make a lot of noise at night to signal the alarm.
"Geese are fearless, have high awareness of guarding their territory, and are aggressive. They can help deter illegal immigrants and even scare away snakes," he said.
Police officer Li Haizhen said the Daluo immigration inspection station, where he is based bought a dog from a villager several months ago. "It remains alert even when it's sleeping, as its ear pick up any kind of sound. In addition, it is a good companion and gives us a lot of fun," he added.
Ming Qingzhong, director of Yunnan University of Finance and Economics' tourism and cultural industry research institute, said border areas are key to safeguarding national safety and stability. In addition to military security, safeguarding the border includes cracking down on illegal immigration and emigration, smuggling, extreme nationalism and terrorism, Ming said.
It is also easier to discover and control imported COVID-19 cases by using airplanes, and attention should also be paid to cases imported through land ports, Ming added.
Long borders and complex natural terrain pose great challenges. Frequent human exchanges and a lack of sophisticated equipment also add to the pressure. Ming said.
In view of this, it is insufficient to rely solely on the police. Establishing an intelligent safety management system by using wireless sensors, drones, artificial intelligence, biological information recognition and real-time positioning, as well as increasing international cooperation on border management, should provide good solutions, he added.