Border patrol officers rise to COVID challenge
Share - WeChat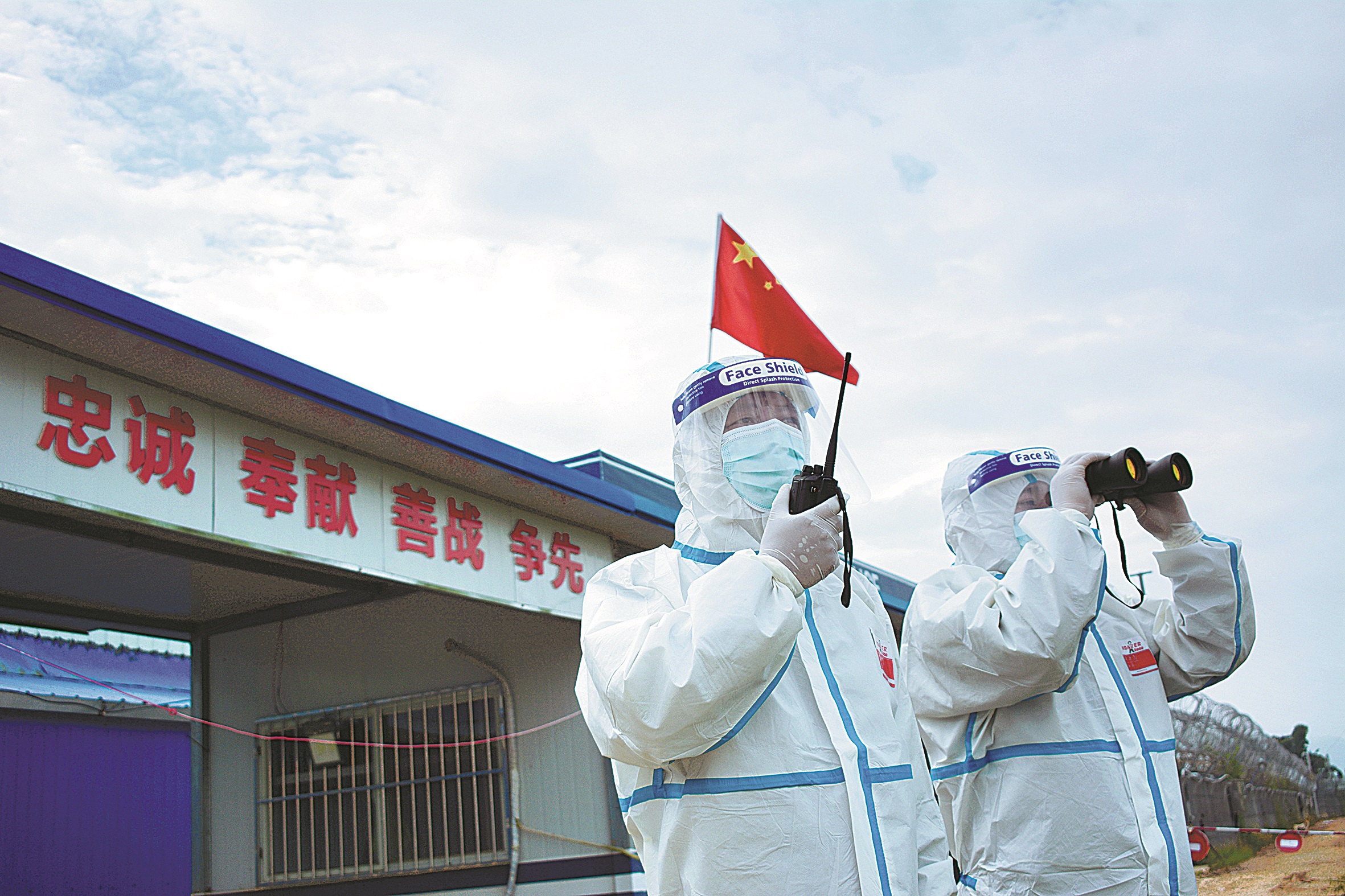 However, this work meant she had no time to spend with her daughter.
Li said: "She took the national college entrance examination last year, but when I came home feeling exhausted, she had already fallen asleep. Every time she saw me answering phone calls, she complained that I was not taking good care of the family."
The good news is that her daughter was accepted for university entrance.
Instead of returning home to celebrate the National Day holiday early this month, Zi Xinyun visited a resident surnamed Chen in Leiyun village, Yunnan, on Oct 2 to help dry his rice. Zi and his colleagues routinely patrol the area each day to tell locals about pandemic control measures.
Zi, who works at the Leiyun branch of the Ruili immigration inspection station, said Leiyun is a border village where legal awareness is low and where teenagers sometimes commit criminal offenses. "Our work not only involves guarding the border gate, but also helping local residents," he said.
Zi has not seen his family for three months. He returned to the office at 7 pm one day to make a video call to his wife, in which he noticed candles had been placed on a cake to celebrate his child's second birthday.
"They are kind of getting used to my absence at home," Zi said, adding that many police officers remain on duty during holidays.