Border patrol officers rise to COVID challenge
Share - WeChat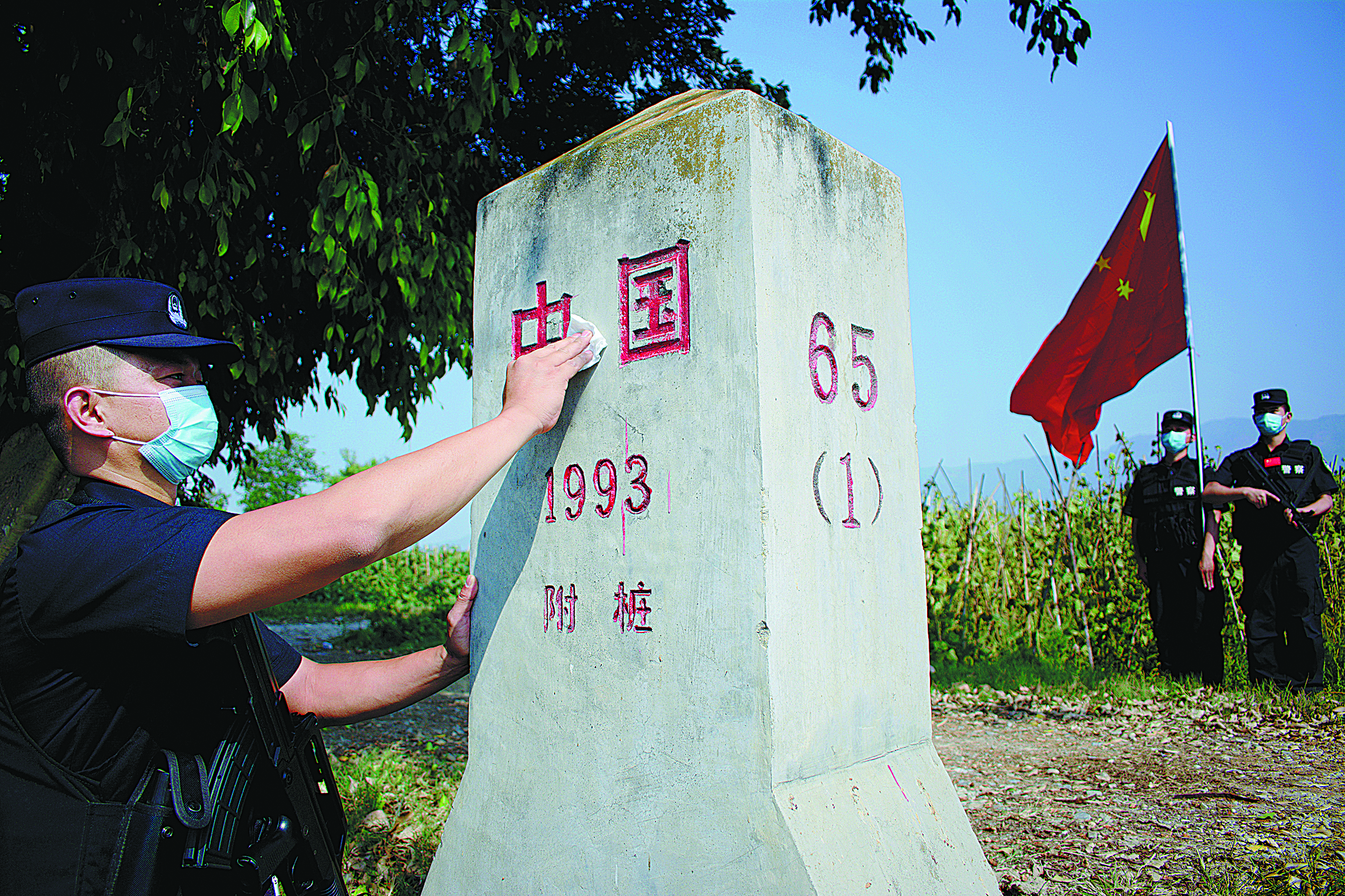 Traffic inspections
Along the 12-km-long Ruili River, which forms part of the border between China and Myanmar, officers from the task force at Ruili police station prevent people stowing away on vessels, including kayaks and rafts. In addition to patrolling the river, they inspect road traffic.
Wang Youyu, head of the team, said: "Since September last year, our team members have worn protective clothing each day to transfer illegal immigrants, other criminal suspects and those who surrender to police. We also have eight ambulances on the roads.
"Sometimes, the officers don't have time for dinner and they work until midnight, while in summer, they are soaked in sweat."
The officers mainly eat instant noodles and sleep in tents, enabling them to act immediately a suspicious incident is reported along the river. They don't have clean drinking water, electricity or internet access, Wang said.
To date, the team has seized 47 vessels operating illegally, 40 illegal immigrants and turned back 35 people trying to enter China unlawfully from Myanmar. Since January last year, team members have transferred to China about 13,000 Chinese who entered Myanmar illegally, but turned themselves in to police, as they wanted to escape the virus.