Border patrol officers rise to COVID challenge
Share - WeChat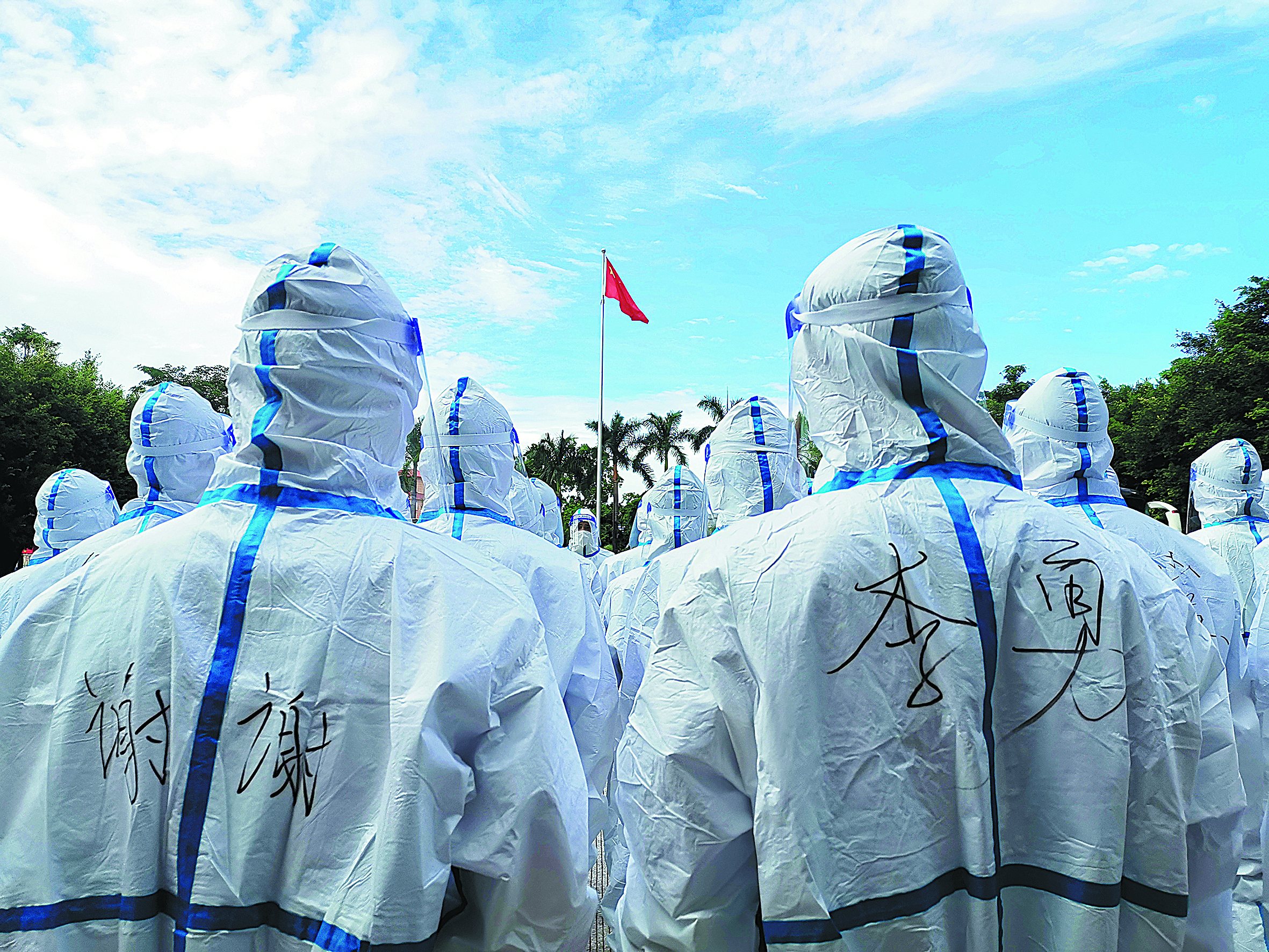 To strengthen prevention and control efforts, police, health workers and villagers are on call 24 hours a day to clamp down on illegal migration and to promote health guidance and vaccination.
Jiexiang village in southern Ruili shares rivers, mountains and fields with Myanmar, and residents from China and Myanmar, who have a long history of trading and intermarrying, are standing together to fight the virus.
Jiexiang is home to the largest industrial park in Ruili, which employs more than 2,000 workers from Myanmar who cannot speak Chinese. A special coordinated service team comprising police, medical workers and villagers has been set up by the Jiexiang border police station.
When patrols detect people intending to enter or leave China illegally, the health workers disinfect and quarantine them. Members of the team from Myanmar provide interpretation services for illegal immigrants.
Yu Haiyang, 28, an officer at the station, works more than 10 hours a day on average. When travelers complain about long waiting times for border inspection, he said he greets them with a smile.
Meng Hanshuai, a Myanmar national who moved to Jiexiang after marrying a Chinese woman 12 years ago, has volunteered to join the team. He outlines efforts to contain the pandemic to workers from Myanmar.
"We feel at home here in China, and I believe everyone will stay safe," he said.
Hu Wenwu, an instructor at the station, said every effort is made to guard the border and prevent cases of COVID-19 being imported to China.