Border patrol officers rise to COVID challenge
Share - WeChat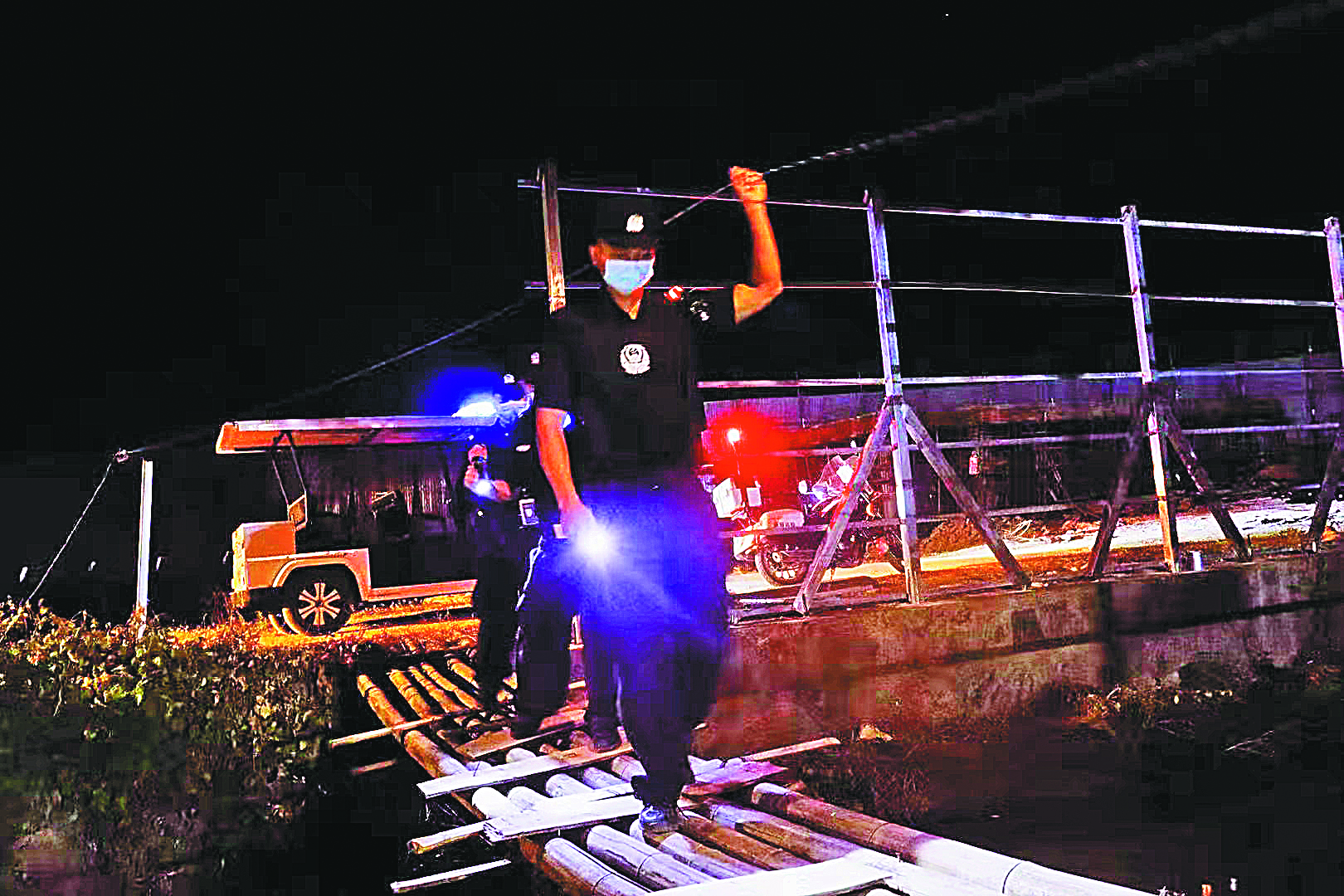 Lifelong duty
For some, guarding the border is a lifelong mission.
Yan Cong, a 61-year-old border patrol officer in Mengka town, Ximeng Wa autonomous county, Pu'er city, Yunnan, has refused to retire, saying his life "is edged with boundary stones".
He began patrolling the Myanmar border with his father and grandfather when he was 5. Years ago, there were no paved roads between boundary stone markers, only forests, cliffs and dense, thorny undergrowth.
Yan was once beaten badly by illegal immigrants, but he remains undeterred. "I need to safeguard our territory," he said, adding that his father told him that guarding the border is "a good thing that should be passed down from generation to generation".
He likes to guide young officers in repeatedly walking the 7.9 km of border roads in the area. A provincial intangible cultural heritage inheritor, Yan can play 30 musical instruments popular among the Wa ethnic group. He often sings songs and plays music when patrol officers take a break.
Humans are not the only ones working hard. At Manchang village in Xishuangbanna Dai autonomous prefecture, Yunnan, a dog and two geese are playing their part in pandemic control by barking or cackling every time they encounter a stranger.