Measures to cater to rising power demand
Share - WeChat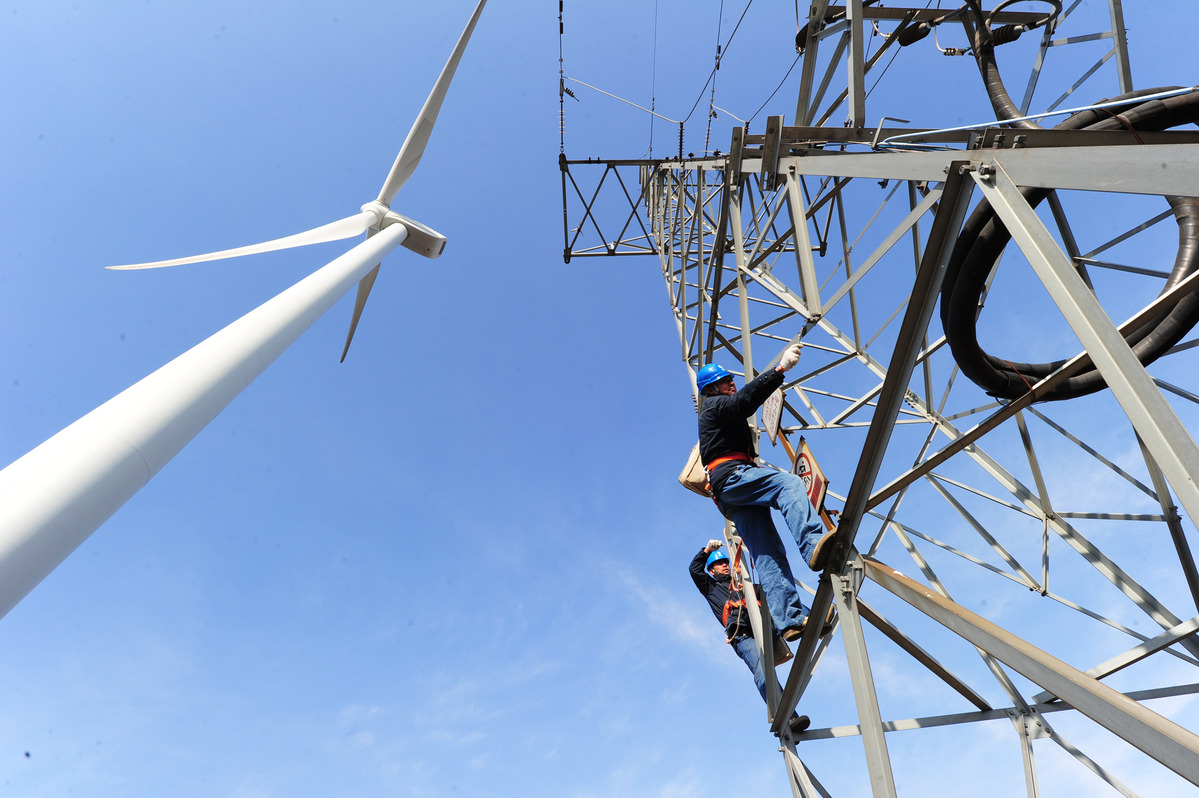 NDRC 'confident' of ensuring adequate electricity supply for winter heating
The government will take measures to ensure adequate energy supplies this coming winter and spring-China's heating season-when demand is expected to surge, the country's top economic regulator said.
This winter, power loads may exceed recent peaks due to economic growth and increased demand during heating season, the National Development and Reform Commission said in a statement on its official WeChat account on Wednesday.
According to the NDRC, total installed power generation capacity will reach 2.4 billion kilowatts this winter, an increase of 200 million kW on last year. The effective peak load will increase by more than 60 million kW, and peak power generation capacity will be capable of exceeding 1.2 billion kW.
The NDRC is confident of ensuring a steady supply of power this winter. The commission will boost energy supplies, help local governments formulate energy consumption plans, urge power plants to build up adequate coal supplies before heating season and curb unreasonable demand for energy.
The announcement came as measures to reduce electricity use in factories have been enforced in several provincial-level regions, including Jiangsu and Zhejiang. Electricity shortages are also affecting domestic users, leading to blackouts for some households in Northeast China.
Experts said the power shortage will gradually ease as a result of government measures to boost energy supplies and curb unreasonable demand.
As far as the household blackouts in Northeast China go, the NDRC said it will work with relevant parties to ensure a stable supply of energy for the region. Targeted measures include improving the start-up level of coal-fired power generators and designating mines in major coal-producing provinces like North China's Shanxi and Inner Mongolia autonomous region, and Northwest China's Shaanxi, with providing emergency winter supplies.
To meet rising demand, the NDRC will ask major coal-producing provinces and key enterprises to boost production, moderately increase coal imports, boost coal stocks at power plants, ensure coal goes mainly to power generation and heating, and crack down on illegal activities like price gouging.
Lin Boqiang, director of the China Center for Energy Economics Research at Xiamen University, said the imbalance between power supply and demand is mainly the result of greater-than-expected demand, strong economic recovery, and rising coal and commodity prices.
NDRC figures showed that national electricity consumption rose by 13.8 percent year-on-year during the first eight months of 2021.
"The government needs to make a big push to reduce energy-intensive demands, boost coal supplies and curb soaring coal prices," Lin said. "In the longer run, more effort is needed to promote industrial transformation, encourage the development of industries with low energy consumption and promote the replacement of coal power with wind and photovoltaic power."
Wang Chikun, an independent economist, explained that the recent rise in coal prices was the result of multiple factors, including rising commodity prices, surging demand due to economic recovery and hoarding.
He believes the government will be able to solve the power shortage problem before the winter heating season begins.
"The rise in coal prices has come before winter, when power consumption peaks, which leaves time for government regulation," Wang said. "As a result of the government's measures to boost coal supplies and contain the price surge, coal prices will gradually stabilize and controls on users will also ease."