Key measures will help ensure winter energy supplies
Share - WeChat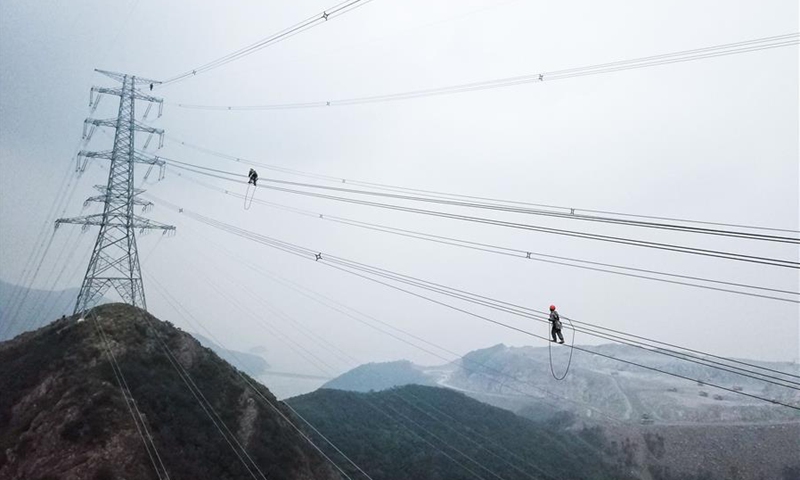 China will take key measures to ensure stable energy supplies this winter and next spring, the country's top economic regulator said on Wednesday.
This winter, China's highest power load may exceed peaks this summer and last winter due to stable economic growth and rapid increase in power consumption during heating season, the National Development and Reform Commission said in a statement posted on its official WeChat account.
According to the NDRC, China's installed power generation capacity is set to reach about 2.4 billion kilowatts this winter, an increase of about 200 million kilowatts from the previous year.
The NDRC said it has the confidence and capabilities to ensure steady power supply this winter. And it will make a big push to boost energy supplies via multiple channels, guide local governments to formulate energy consumption plans in an orderly manner, urge power plants to raise coal storage above a safe level before the heating season and curb unreasonable energy demands.
When it comes to blackouts for some household users in Northeast China, the NDRC said it will work with relevant parties to ensure stable energy supplies in the region. New targeted measures include improving the start-up level of coal-fired power generating units and selecting a group of coal mines with good conditions in major coal-producing provinces like North China's Shanxi and Inner Mongolia autonomous region, and Northwest China's Shaanxi for emergency supply in winter.
To meet rising electricity and coal demand, the NDRC said it will ask major coal-producing provinces and key enterprises to boost production, moderately increase coal imports, increase coal storage in power plants, mainly ensure the coal supply for power generation and heating, and crack down on illegal activities, such as price gouging.