Insurers set their sights on pet owners
Share - WeChat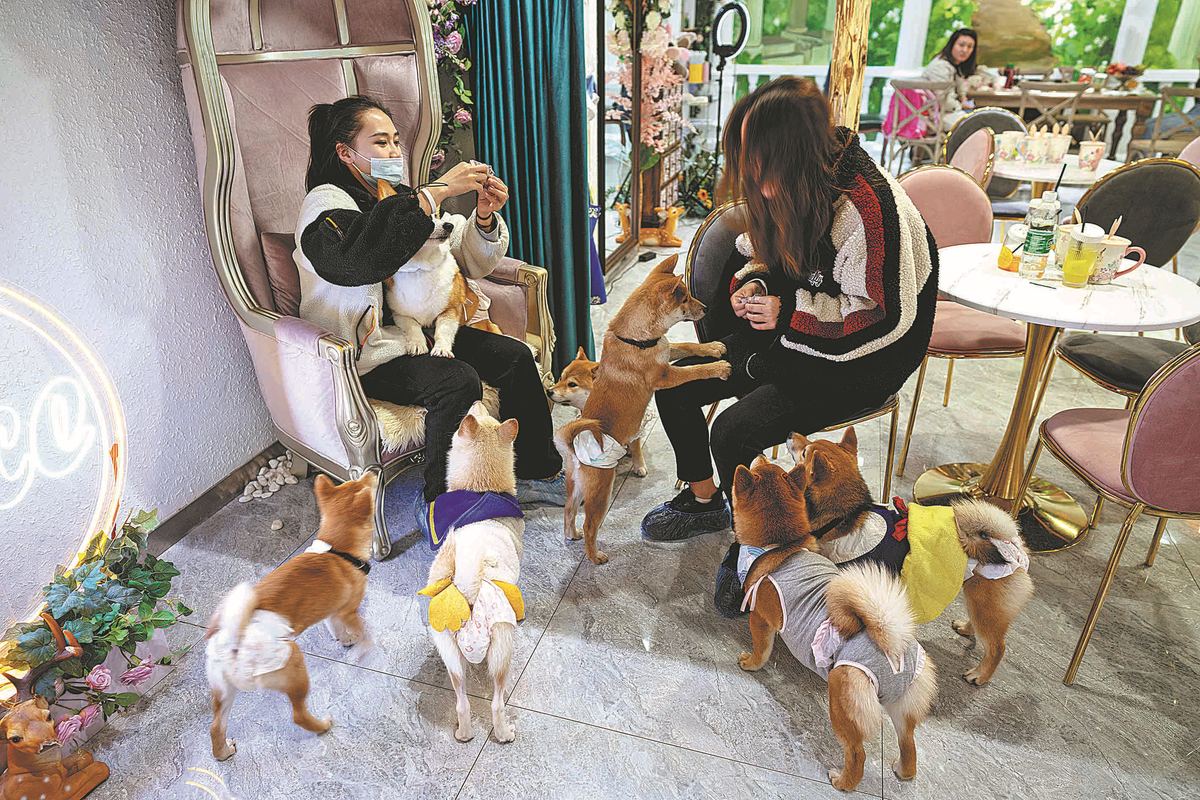 Partnership devises new product to solve market problems
Shanghai resident Tang Yin and her 7-year-old daughter brought a puppy home from a pet adoption market in July after the girl had long wanted a dog.
Registering the animal's license online, Tang also bought medical insurance for the 6-month-old puppy.
"Several friends who are experienced pet owners told me visits to animal clinics may become more frequent when a dog ages, and sometimes the medical bills can be costly, so I took out insurance cover just in case," said Tang, 35.
Keeping pets has become more popular in Chinese cities in recent years, with nearly 100 million cats and dogs owned by families in urban areas. Owners are also now more willing to take their animals for veterinary treatment when they experience health problems.
Sixty-six percent of pets have received medical care at least once, according to the 2020 China Pet Medical Industry White Paper, which said the market scale of pet medical care reached 40 billion yuan ($6.2 billion) last year and is expected to exceed 130 billion yuan in 2025.
Wu Qingrong, who has worked as a vet in Shanghai for three decades, said: "Awareness among the younger owners for their pets to receive medication when needed is gradually rising. For example, some pet owners have their pet vaccinated and use parasite expellers on them regularly.
"But it will still take some time to cultivate awareness that pets need help in leading quality lives. The medical market for pets needs standardization in care, services and charges," said Wu, who is head of Shanghai Guochong Pet Hospital.
According to industry experts, taking out insurance for pets is commonplace in some countries.
In Sweden, at least 40 percent of pets are insured, while in the United Kingdom, the proportion is 25 percent. However, in China, less than 1 percent of pet owners buy health insurance for their animals.
In August, online insurance provider TK.cn, pet chain medical institution New Ruipeng and pet healthcare provider Boehringer Ingelheim partnered to unveil a medical insurance plan for pets.
The partners said they combined upstream and downstream players in an attempt to produce an insurance product catering to pet owners' needs.