Insurers set their sights on pet owners
Share - WeChat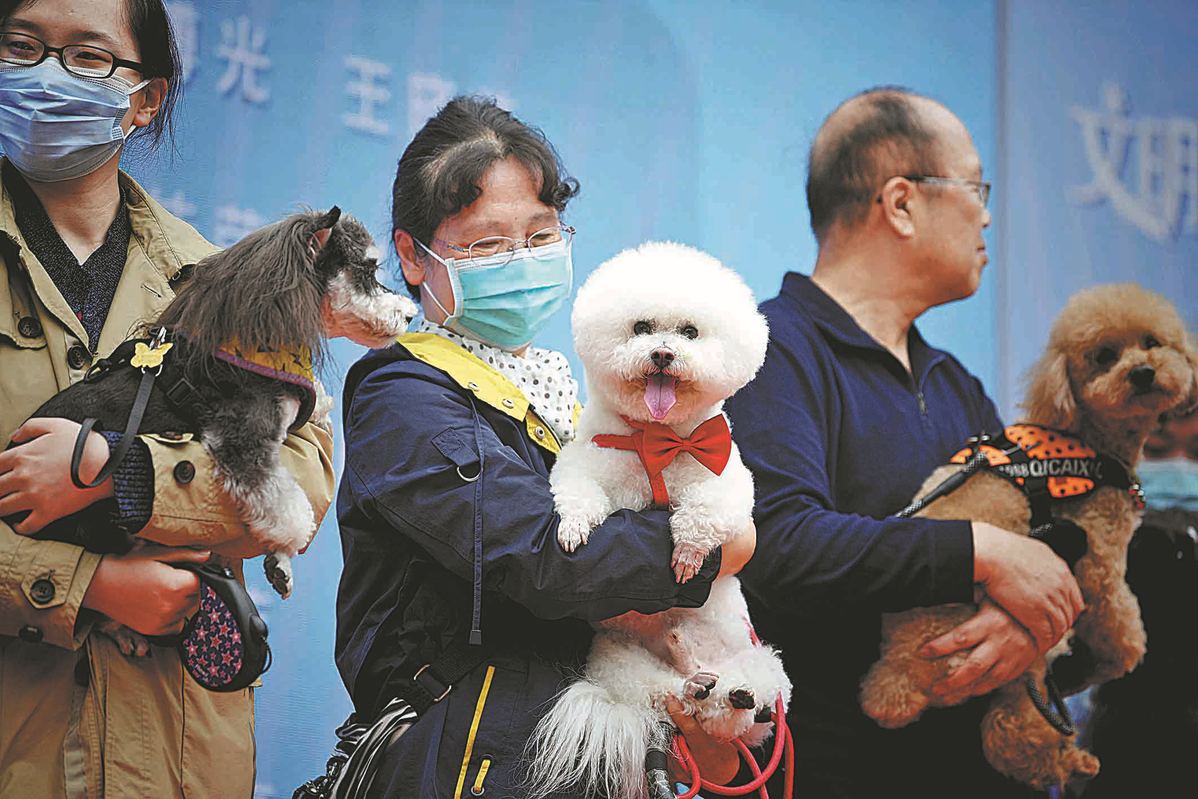 Increased awareness
Some industry observers said increased sales of pet medicine pale in comparison to those for pet food.
Lu Qin, head of companion animals business at Boehringer Ingelheim China, said, "Parasite expellers should be used on pets every month, but our sales records show that owners only buy such products two or three times on average a year.
"However, we believe that increased pet healthcare coverage will continue, as health requirements come right after the need for food. Also, when people, especially the younger generation, pay more attention to their own health, they will develop a stronger awareness of the need to look after their pets," Lu said.
In April, a report released by the Suning Institute of Finance showed that more than 40 percent of pet owners in China are younger than 35.
Animals health experts said some diseases in pets may begin well before owners realize their animals are ill. Physical checkups, which many owners view as unnecessary, are the right approach to detecting diseases at an early stage.
The experts said most dogs enter middle age when they are about 6, and their risk of heart disease rises from this point.
Lu said: "Treatment usually becomes difficult after animals develop clinical symptoms of heart disease. Annual physical checkups can help detect health problems early, and appropriate medication can then be used."
The experts said there is a high incidence of chronic kidney disease among cats, which is experienced by more than 80 percent of such animals age 15 or older.
Lu said the number of pet cats in China has risen sharply, and the reasons for this may include young people's living conditions and tight work schedules in big cities.
"This is also one of the main reasons age-related diseases among dogs have become a more urgent problem than those among cats," he said.