Insurers set their sights on pet owners
Share - WeChat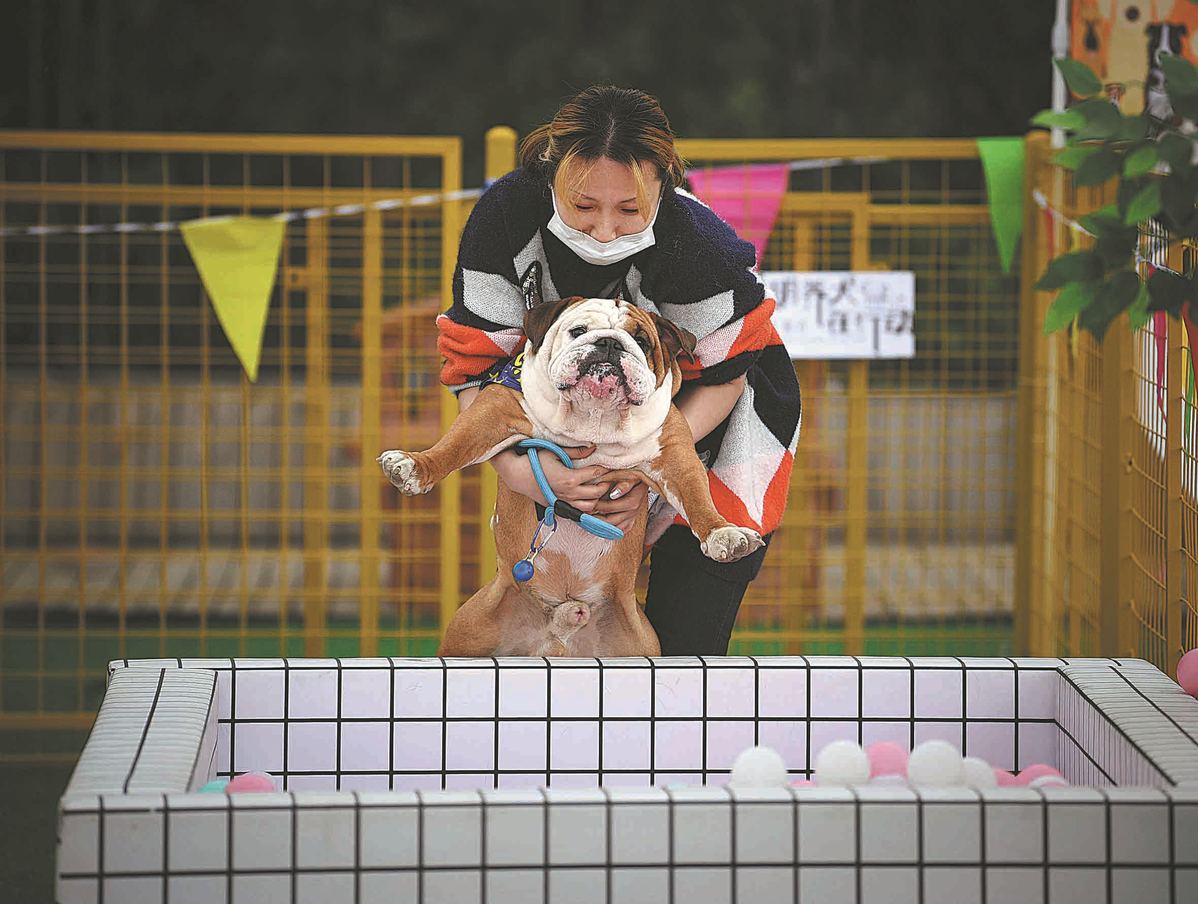 Drugs shortage
Chen Xinyu, a Shanghai resident who has kept five dogs over the past 10 years or so, said the lack of drugs to treat pets is one of the main problems for many owners.
One of her dogs, a golden retriever, died of skin cancer two years ago, age 10.
"The vet said it was not a rare type of cancer. In some countries, there are a variety of medication options, but there were none in the domestic market," said Chen, who is in her 40s.
"Also, painkillers are essential in many cases, such as post-surgery treatment and easing pain for pets with cancer, but it is hard to find such drugs in China."
Chen said some vets from Australia and European countries who work in the pet clinics she uses secretly bring in drugs from overseas to treat animals.
A vet who has worked in Shanghai for 10 years and wanted to be named only as Amos said that in China there is no legitimate approved domestic or foreign drugs to treat at least half the common diseases among pets.
"Therefore, it's common practice for vets to use drugs for humans on animals when necessary. This is against the law, but if we don't do this, it becomes almost impossible to medically treat pets," he said.
Vets said that two decades ago, when abandoning the use of drugs for humans on animals was included in legislation, it mainly referred to using them for poultry and livestock, as this may eventually lead to humans becoming resistant to some medicines.
The vets said there is limited availability of drugs for domestic pets, and some drugs produced by overseas manufacturers are expensive. This explains why some owners prefer drugs for humans being used on their pets, as they feel that these are not only less expensive, but safer.