Insurers set their sights on pet owners
Share - WeChat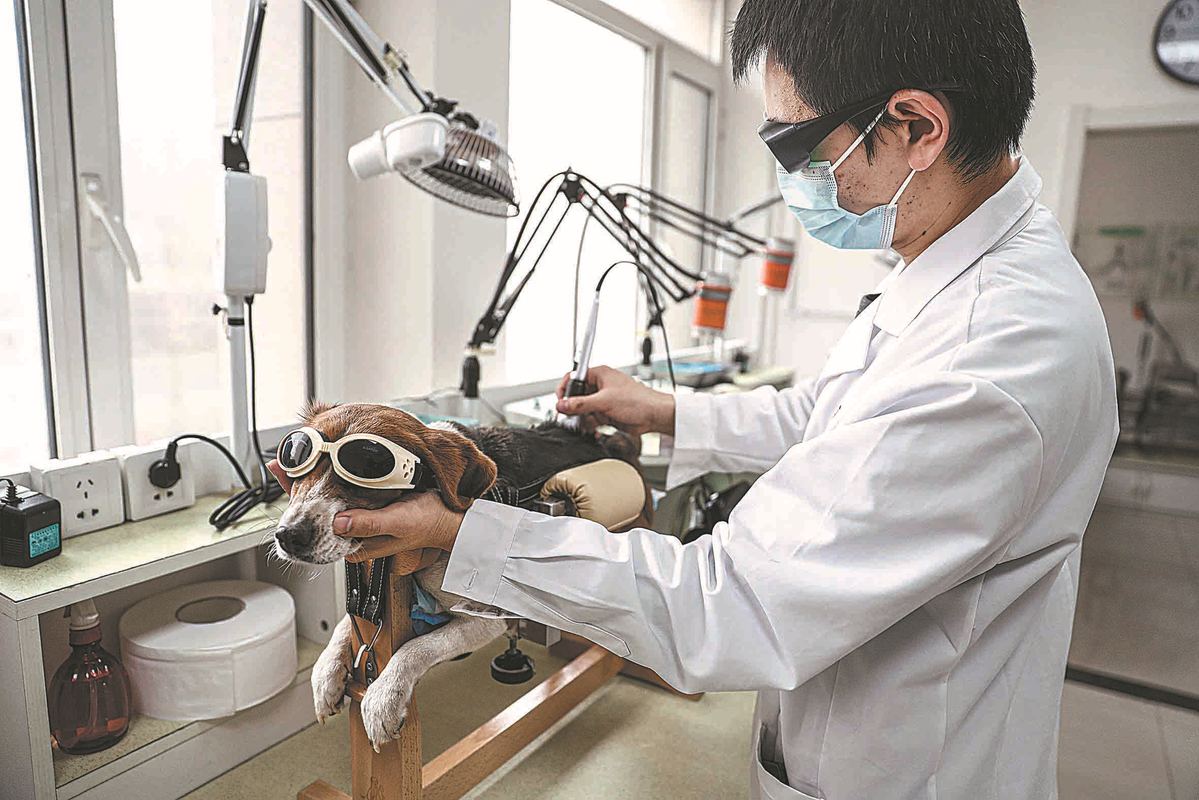 Boehringer Ingelheim provides new drug research and development capabilities as well as vaccines and drugs, while pet hospitals offer standardized diagnosis and treatment services, along with effective chronic disease management. The insurance company provides widespread cover for medical expenses and compensation for medical fees, the partners said.
Gong Qiao, deputy general manager of TK.cn's health insurance business department, said, "This new insurance product doesn't have a benchmark for pets' ages and doesn't mandate physical checkups for pets when registering them for it.
"In the near future, we plan to introduce insurance products that cover a wider range of common diseases among pets, and we're also considering the possibility of including pets' insurance in family health cover," she said.
Chen Zhishuang, marketing director of New Ruipeng, said the company had noticed some problems in the market. These include pet owners stopping medical treatment for their sick animals due to expensive bills, and some pets not receiving adequate treatment because of a shortage of equipment at clinics.
The new insurance product was devised to help solve such problems, Chen said.
Vets said the number of pet clinics has risen significantly in recent years, with Wu estimating that 10 to 20 such establishments open in Shanghai every month.
Modern facilities, such as computed tomography scanners, magnetic resonance imaging apparatus and hemodialysis machines can now be seen at pet clinics, offering more-precise diagnosis and better treatment, Wu said.
"We introduced endoscopic surgery in 2017 and now perform three to five such surgeries every day. Technical progress aids animal welfare, and smaller surgical wounds mean less pain and a lower infection rate," he said.