State Grid Turpan's 1st female drone flyer keeps power lines working
Share - WeChat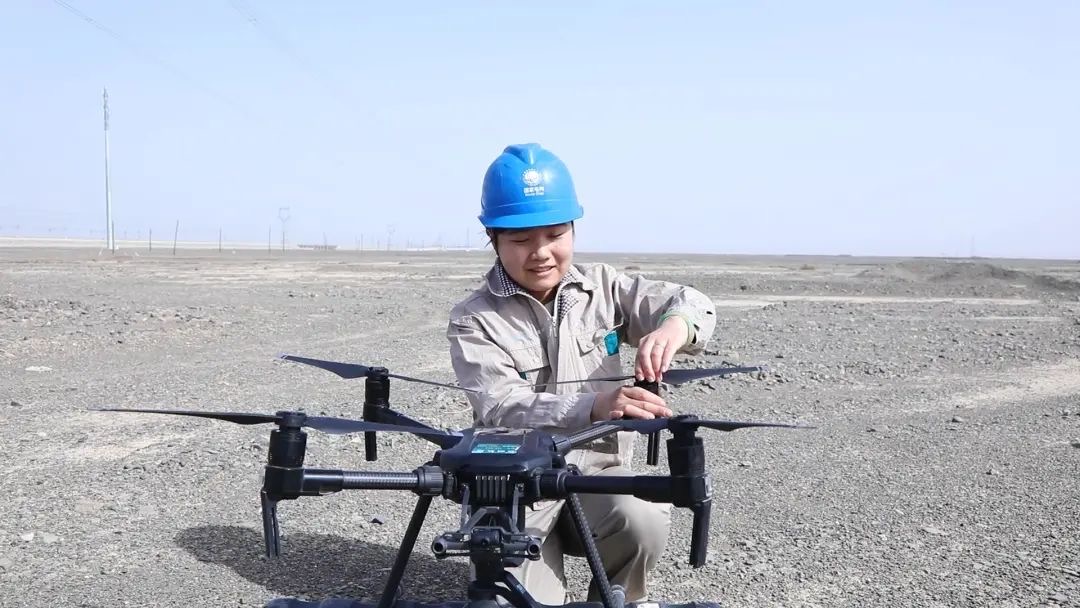 As a drone flyer at State Grid in Turpan, Northwest China's Xinjiang Uygur autonomous region, Lu Ying's routine work is to operate the aircraft to inspect transmission towers in sparsely populated areas in the region.
Lu, 27, is the first female drone flyer in Turpan. She sets up her drones every day, flying them over pylons in the Turpan's Gobi desert and making sure it takes neat pictures to detect defects to ensure the power supply.
Called "Mulan" by her colleagues, Lu has long black hair like the woman in the Chinese folklore story, who disguises herself as a male warrior and joins the imperial army in place of her sick father as he has no male heir.
In 2016, Lu graduated from a university in her hometown in Northeastern China's Liaoning province with a bachelor's degree in electrical technology. She chose the major because both her grandfather and father worked in the industry.