Building on tradition
Share - WeChat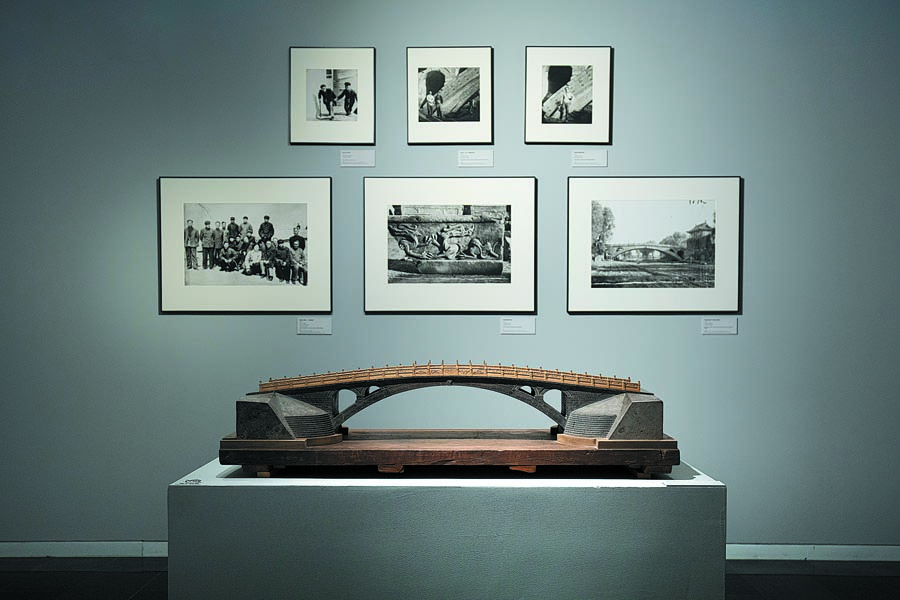 Exhibition celebrates Liang Sicheng, pioneer of modern Chinese architecture, Lin Qi reports.
Visitors to the exhibition, Liang: The Overarching, will likely sense a serene atmosphere. The show, which is being held at the Tsinghua University Art Museum in Beijing through Oct 20, to observe the 120th anniversary of Liang Sicheng's birth, has drawings, books and historical documents inside dozens of low-set showcases.
The audience needs to peer downward or even squat to get a detailed view of some exhibits.
Su Dan, the curator, says it makes people feel like being in a memorial park, having to read epitaphs on gravestones to understand Liang's accomplishments.
Liang, hailed as "the father of modern Chinese architecture", designed tombstones for many people, including Wang Guowei, a historian and scholar; his father, Liang Qichao, an intellectual; and Lin Huiyin, his wife and longtime collaborator.