Building on tradition
Share - WeChat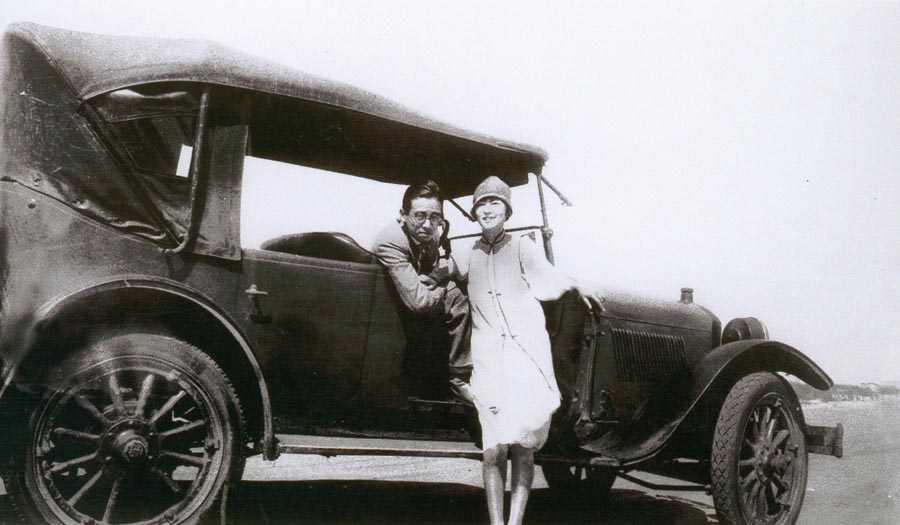 Liang Sicheng's passion for old buildings is integrated with a devotion to decoding the architectural grammar of Yingzao Fashi and to understanding the underlying aesthetics and philosophical views. It began when he received a copy of the book from his father in 1925, while he was in the US. A printed copy of Liang Qichao's words to Liang Sicheng on the title page, along with an older edition of the book, is also on show.
Su, the exhibition curator, says this gift from his father played a critical role in Liang Sicheng's career orientation, as he gradually focused on the history and preservation of Chinese architecture and city buildings, as well as the development of a "modern, but Chinese" theory in architectural design.
"The book embodies Liang Qichao's wish that his son explore and explain the traditional culture of China."
A video at the exhibition plays interviews with winners of the Liang Sicheng Prize, an architectural award in China.
Zhang Jinqiu, an eminent architect and a former student of Liang Sicheng at Tsinghua, says her late teacher's endeavor to carry forward the traditional cultural spirit stemmed from his love of the nation and its people.
She says she led a team to survey the Foguang Monastery in 1981 and, at the time, she realized that "people like Liang Sicheng and Lin Huiyin have noble virtues and clear goals they would strive for, and this is the greatest happiness for them".
In a 1944 article titled Why Study Chinese Architecture?, Liang Sicheng wrote: "Knowing others as well as themselves, learning something fresh from reexamining something old, architects already equipped with scientific technology are further aided by the knowledge and taste of our own nation, and their creative power will be strengthened before they realize it. Herein lies the most extraordinary significance of studying Chinese architecture."