Building on tradition
Share - WeChat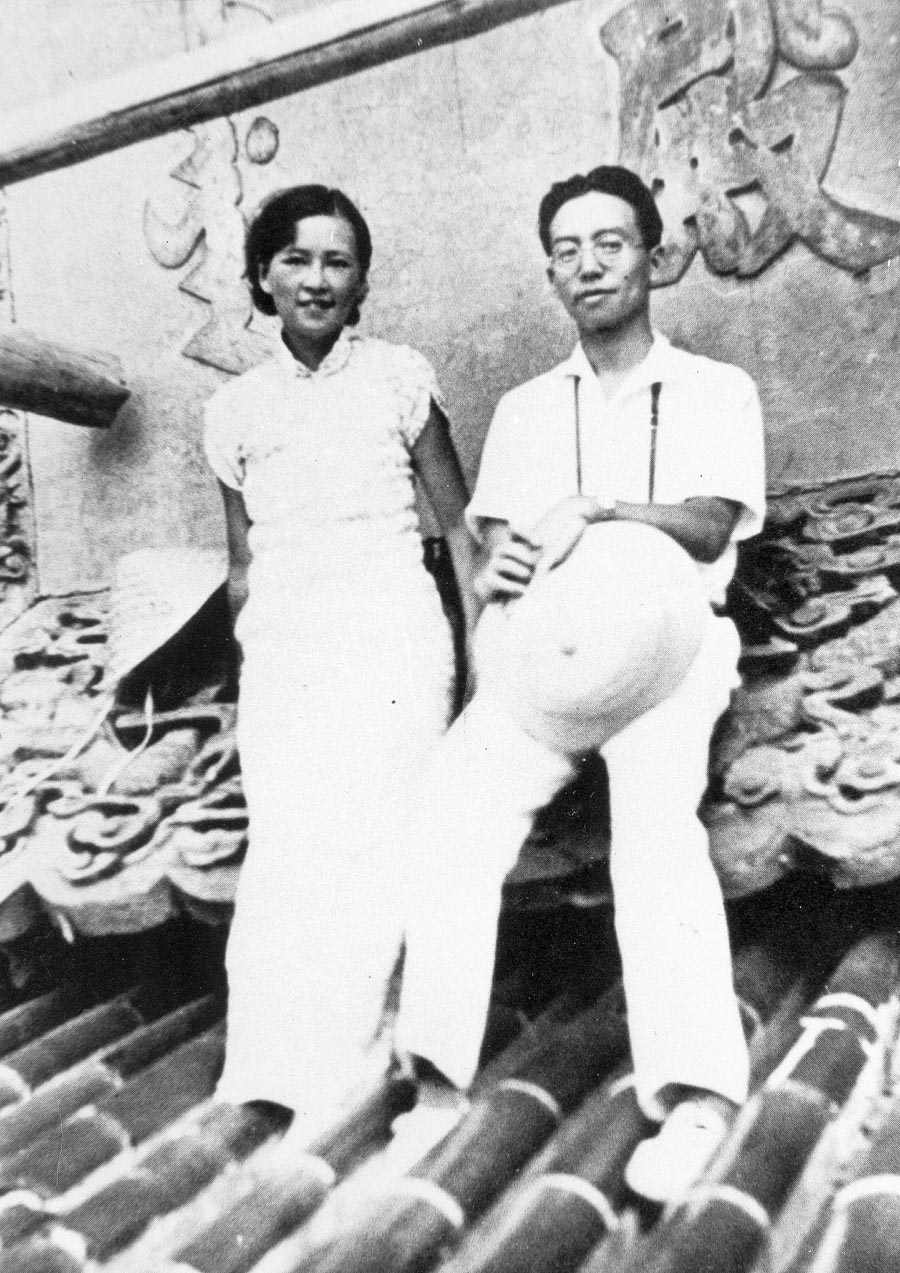 The exhibition displays a Tang Dynasty glazed ceramic horse and a Han Dynasty (206 BC-AD 220) ceramic pig that Liang Sicheng used as teaching aids. He told his students that only when they appreciated the beauty of such artifacts, they would qualify for graduation.
His time in the US is also part of the exhibition, with photos taken while he was at universities there, displayed alongside a duplicate copy of his application for Harvard's master's program in 1927, provided by Harvard CAMLab.
For "date and place of birth", after writing down "Tokyo, Japan", he added "but a Chinese citizen"; under previous works, he wrote that he had done "a short research on the city wall of Peking and Yuan Ming Yuan, the famous imperial garden".He was especially interested in the history of Beijing, where he lived for decades.
His feelings for the city and its ancient architecture, and how he envisaged a modern Beijing are evident in an article he published in 1951, titled An Incomparable Masterpiece of Urban Planning. The manuscripts, now in the collection of Tsinghua University Archives, are also on show.