Facts disprove Western mistruths on Xinjiang
Share - WeChat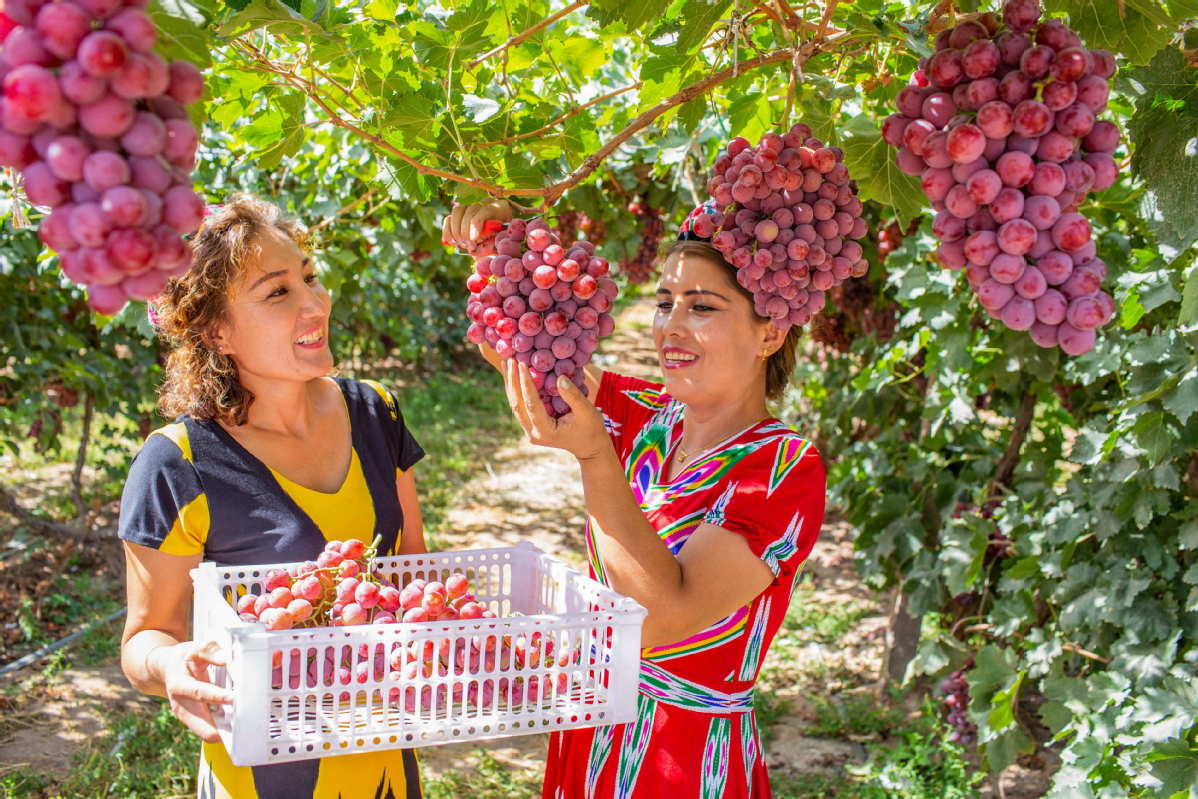 Facts and figures about the economic and social development of the Xinjiang Uygur autonomous can easily debunk the accusations made by some Western politicians who want to achieve their political goals, officials and experts said at an international online conference.
To maximize their own interests, a few Western countries have fabricated and spread lies about Xinjiang, maliciously discredited the Communist Party of China and the Chinese government, with extremely sinister intentions, and their actions have been despised by people in various countries, Xu Lvping, vice-president of China NGO Network for International Exchanges, said on Friday at an online conference titled "Xinjiang: Cutting the Conversation Once for All".
As Western anti-China forces continue to spread rumors about Xinjiang including "genocide against Uygurs", "forced labor" and "forced sterilization", it's important and necessary to have candid and in-depth discussions on topics of common concern, Xu said at the online conference jointly hosted by China NGO Network for International Exchanges and Islamabad Institute of Conflict Resolution.
"Facts speak louder than words. The facts and truths about Xinjiang are there, which could by no means be easily covered up by a few anti-China forces," Xu said.
Carlos Martinez, an independent researcher based in the United Kingdom, said that he often hears accusations on Xinjiang.
"Even though the evidence presented is extremely weak, these stories have become a media sensation in the West, and have already led to the introduction of some sanctions against China by the United States, UK, Canada and the European Union. Some politicians are even calling for a boycott of the 2022 Beijing Winter Olympics," he said.
Martinez said the world should realize that the sources supporting those accusations are absolutely not credible. In fact, they all came from organs of information warfare being deployed by the US and its allies. "What we see with these accusations is a very familiar pattern: the imperialist media uses slander and fake news in order to win broad public support for their governments' foreign policy."
"Anyone who visits Xinjiang would have to conclude that the accusations of cultural genocide are unfair and inaccurate," said Martinez, who traveled to the regional capital of Urumqi in January 2020.
Muhammad Zamir Assadi, a reporter with Independent News Pakistan, said that he has witnessed how various ethnic cultures of Xinjiang have been advancing their own cultural development while enriching the overall culture of China. "But it isn't in line with the Western mindset as such peaceful development isn't in the interests of Western politicians."
According to recent data, foreign trade in Xinjiang has boomed in the first eight months of this year. Also, the region's foreign trade with countries along the Belt and Road Initiative region has been increasing.