More support pledged for private businesses
Share - WeChat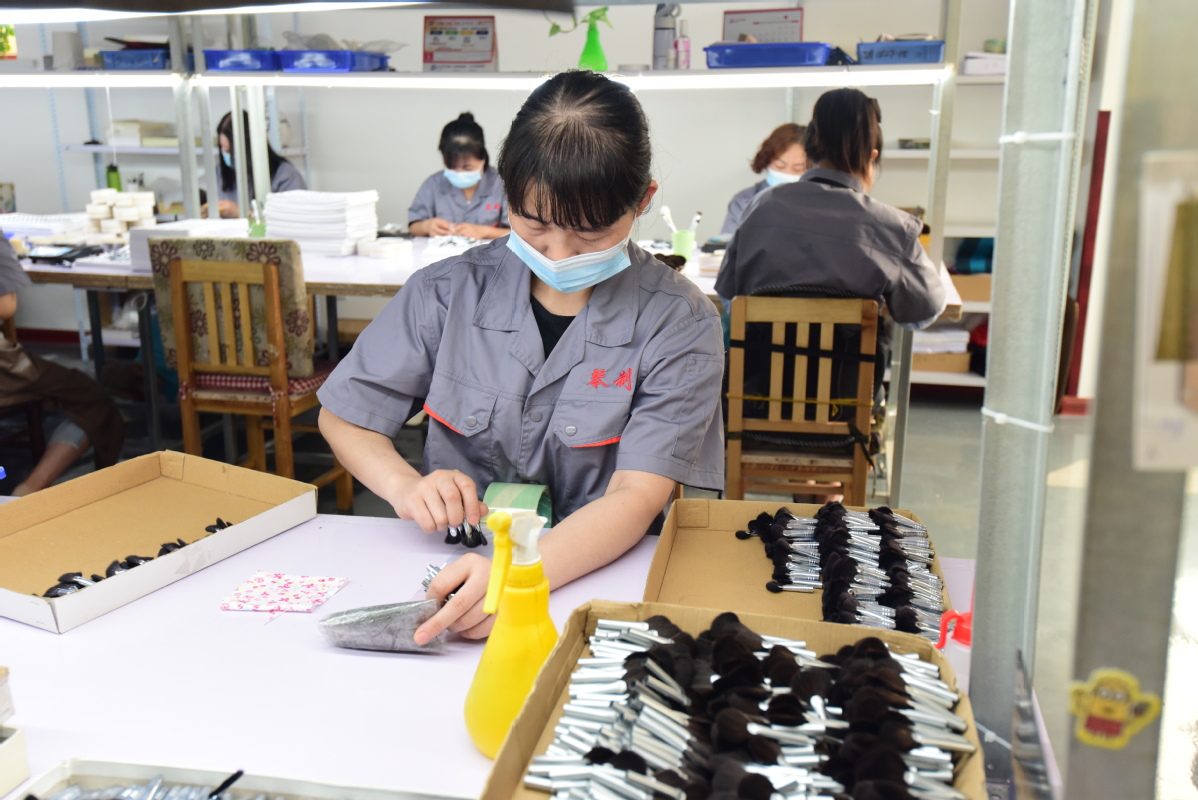 China will strengthen credit information connection and sharing between enterprises and finance institutions to meet financing demand from small and micro businesses, and efforts will be made to ensure support for private businesses is delivered in a timely manner and in full, officials and an analyst said on Friday.
By building a nationwide social-credit network, China has been expanding the model of credit-based loans to better serve the real economy and facilitate private business financing, Zhang Chun, an official from the National Development and Reform Commission, the country's top economic planner, said at a news briefing on Friday.
Noting that the lack of sufficient credit information is an acute issue causing financing woes for smaller firms, the credit-based loan model works on the basis of credit information sharing and utilizing big data to fully harness the value of credit information. This helps tackle disinformation and misinformation problems between banks and smaller businesses, and forge a solid credit information channel between the two.
A nationwide comprehensive credit service platform in support of small and micro business financing has been established, Zhang said. It has worked in connection with some 255 subnational platforms dealing with business-related information queries for financial institutions.
China has been making constant efforts in channeling more affordable loans to smaller enterprises. By late July, outstanding inclusive loans for small and micro businesses stood at 17.8 trillion yuan ($2.75 trillion), a 29.3 percent increase year-on-year.
He said that efforts will be made to improve the financial service platform network. Efforts are in the pipeline to include information on tax, social insurance and intellectual property in the credit information sharing system. Risk monitoring will be enhanced, and information security will also be safeguarded.
At the briefing, Jiang Yi, also an official from the NDRC, said that the commission will work to ensure that policies in support of private businesses are delivered in full and that the level of support remains unchanged.
With the COVID-19 pandemic and shifting global dynamics since last year, China's economy faces acute growth challenges. But the country's private businesses have demonstrated strong growth potential, resilience and vitality, Jiang said.
He said stronger efforts will be made to overcome barriers for private businesses in gaining market access.
The NDRC is now working with related ministries on comprehensive overhaul of the current negative list for market access and to make the list even shorter.
Zhou Mi, a senior researcher at the Chinese Academy of International Trade and Economic Cooperation in Beijing, said that the country's recent antimonopoly efforts are essentially piloting steps in some emerging business modes.
"The country's antitrust efforts are mainly aimed at preventing major risks and creating a fair market to drive the growth of all enterprises, ensuring that all businesses, regardless of their size, are able to compete for market resources on an equal footing," he said.
Liu Yeqing, founder and president of Holic Electrical Technology Co Ltd, a private company in Wuhan, Hubei province, said the company has notably benefited from national support for private firms in recent years.
She said that last year, the company successfully received patent pledge loans of up to 10 million yuan from local banks. The loan interest stood only at 2.03 percent thanks to certain subsidy incentives for private firms in helping with temporary bailouts, which were much lower than general loans.
"It was an amount of liquidity that greatly alleviated businesses' operational pressure during the tough times of COVID-19", she said.