Chinese-led study shows 3 shots better ward off emerging variants
Share - WeChat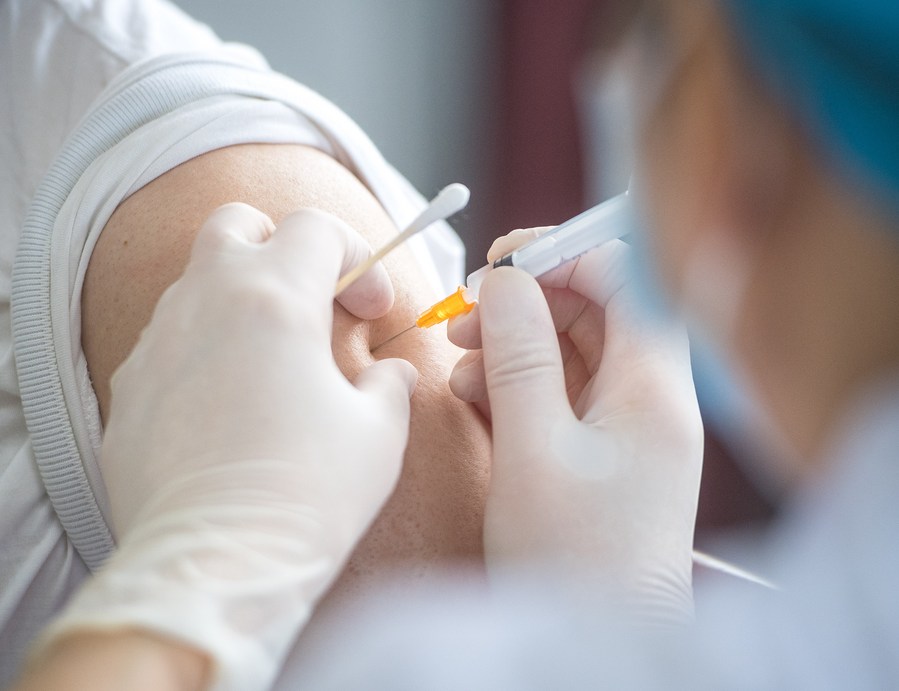 A third dose of Sinovac Biotech COVID-19 vaccine can generate longer immune responses sooner and protect against new variants, according to a study led by Chinese researchers.
A third dose of the COVID-19 vaccine developed by Chinese company Sinovac Biotech can trigger longer immune responses sooner, and protect against more emerging variants, a new study led by Chinese researchers has found.
"Our findings rationalize the use of 3-dose immunization regimens for inactivated vaccines," said the study published on medRvix.org, a preprint website, on Sunday.
Researchers from the Chinese Academy of Sciences, Peking University and Sinovac Biotech jointly conducted the study.
Inactivated COVID-19 vaccines usually require two doses for full immunization, but the rapid spread of new variants and waning immunity over time have prompted calls for delivering a booster shot to vaccinated people.
The study recruited 22 recovered patients, six healthy participants and 38 volunteers who received either two or three doses of vaccines from Sinovac Biotech.
It found that compared with recovered people and people vaccinated with two doses, participants receiving three doses are more capable of warding off emerging variants, including the Beta strain and the Delta strain.
The study said a third dose administered 6 months after the second vaccination can lead to "enhanced neutralizing potency, breadth, and longevity of the immune response against SARS-CoV-2."