Booster doses recommended for select groups
Share - WeChat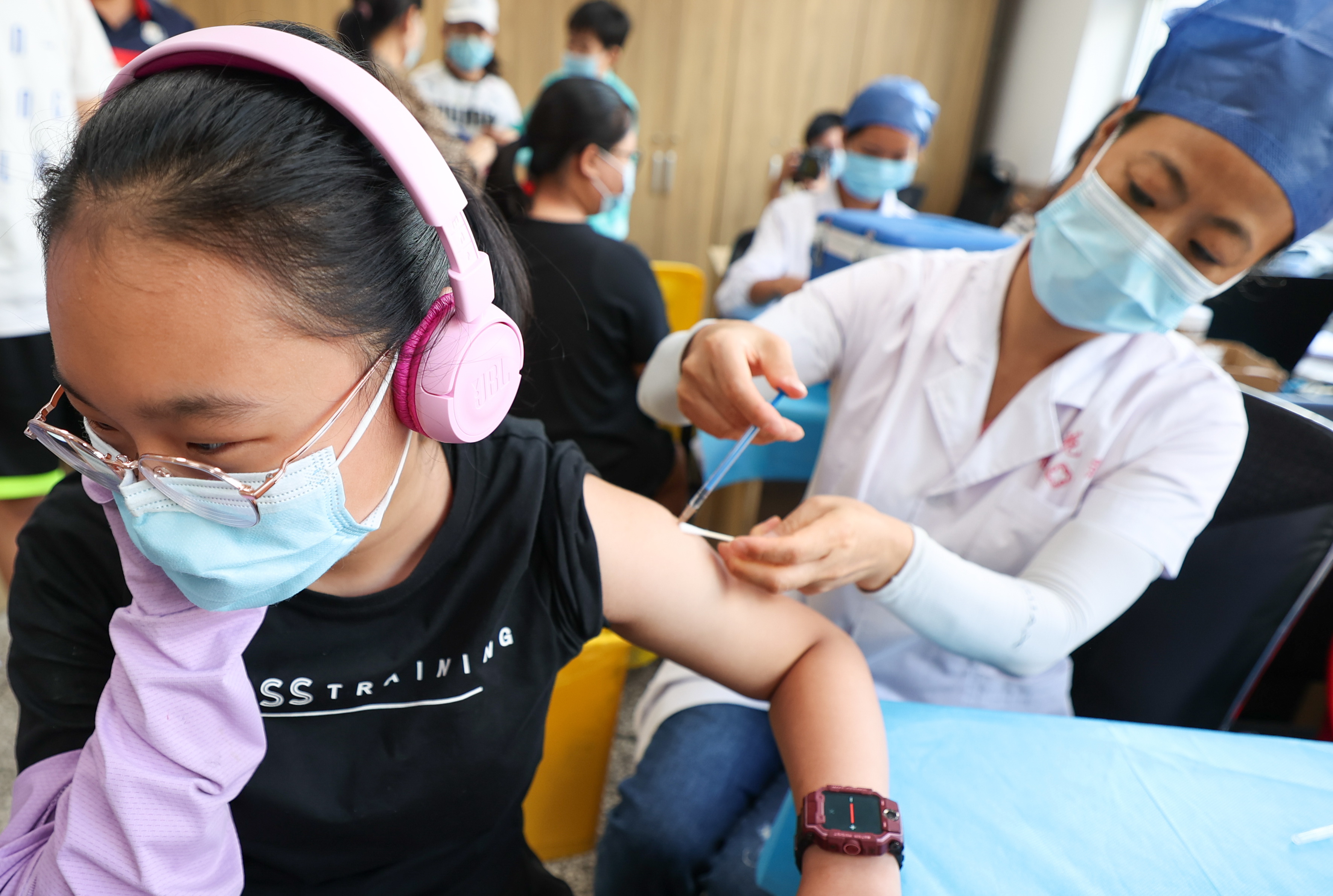 COVID-19 booster shots are currently recommended for the elderly or immunocompromised, people planning to travel to foreign regions with surging infections and workers in high-risk sectors, a Chinese health official said on Friday.
Whether the wider population should receive an additional dose to boost immunity against the virus is still being investigated, Zheng Zhongwei, an official at the National Health Commission and head of China's COVID-19 vaccine development task force, said during a news briefing.
He said 5 billion COVID-19 doses have been administered worldwide, with about half being China's domestically developed vaccines.
Available evidence shows the chance of contracting the virus and getting sick after being fully vaccinated is relatively low, he said, adding receiving vaccines has also proven effective in preventing severe symptoms and deaths.
Some studies conducted by two major domestic vaccine developers, Sinopharm and Sinovac Biotech, have shown antibody levels in vaccinated people usually decline after six months.
However, giving a booster shot six months after initial inoculation is safe, and can trigger a significant increase in antibody levels and enhance protection against the virus, he said.
Zheng said given the current epidemic situation in China, port, customs and aviation workers, as well as those working at quarantine venues or designated medical institutions, can get a booster shot.
In addition, people over 60 or those with weak immune defenses, as well as people planning to travel overseas for study or work, are also advised to receive an extra dose.