Technology brings Van Gogh genius to new audiences
Share - WeChat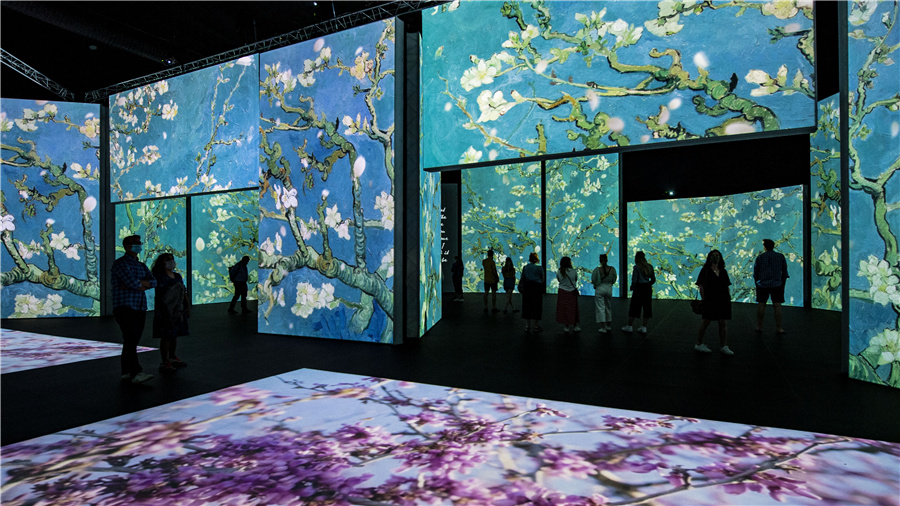 "Often when talking to prospective future hosts, finding a suitable location is the biggest challenge so we're lucky to have this purpose-built temporary venue in such beautiful surroundings, to do the exhibit justice," he added.
Mario Iacampo, CEO of Exhibition Hub, the organizer of Van Gogh: The Immersive Experience, said their exhibit "seeks to put the movement back into his art and immerse people within this to give a sense of what it was like when van Gogh was painting".
The show includes what it calls a one-of-a-kind 11-minute seated virtual reality experience, giving visitors an opportunity to live a day in his life, learning about his surroundings and inspiration.
The exhibit has been a global hit, tailored to suit local tastes. "In Asia we move the show along faster with more transitions and the use of more paintings in the immersive part," he said.