Technology brings Van Gogh genius to new audiences
Share - WeChat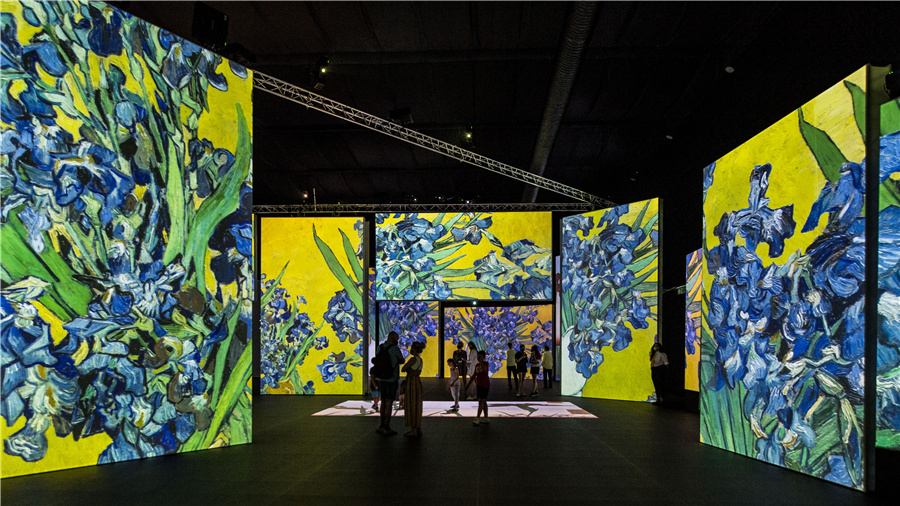 "We've toured many traditional format art exhibitions, and put two years of research into this to come up with something adaptable to audiences worldwide. We've found it's particularly popular with people who wouldn't necessarily go to a traditional gallery, but are interested in the subject and the environment we create," he said.
"We take visitors on a geographical and emotional journey as you can see his changing mood and style in his work, and that connects with people all over the world."
Van Gogh Alive uses more than 3,000 images to create a contact-free, socially distanced immersive experience which, Kirk said, was designed as a complement to art galleries, and may inspire visitors to go to one afterward.