Technology brings Van Gogh genius to new audiences
Share - WeChat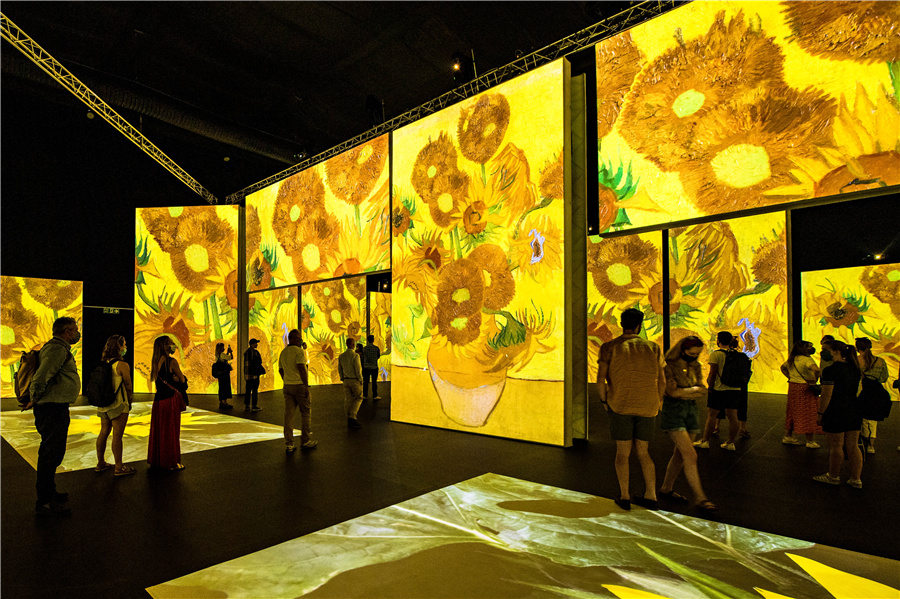 The excitement generated recently by rumors a lost Vincent van Gogh painting had resurfaced was proof that, more than 130 years after his death, the world's fascination with and appetite for anything to do with the enigmatic Dutch artist remains as strong as ever.
The picture has yet to be authenticated by the Van Gogh Museum in the Dutch capital Amsterdam. According to the museum website, the myth he only sold one painting in his lifetime, before dying aged 37, is untrue, but his stature-and consequently the price tags of his works-have increased stratospherically in subsequent years.
The museum has the world's biggest van Gogh collection, with more than 200 paintings, 500 drawings and 700 letters, mainly to his brother Theo, and the insight given by these letters has added hugely to understanding of his life and art.
According to The New York Times, 85 percent of museum visitors are from overseas-and interest from China is huge. The 2016 documentary China's Van Goghs, which is about the artists of Dafen village in Shenzhen, Guangdong province, revealed the country's appetite for copies of his work, and its desire to engage with the real thing has seen the museum make great efforts to cater for Chinese art lovers.